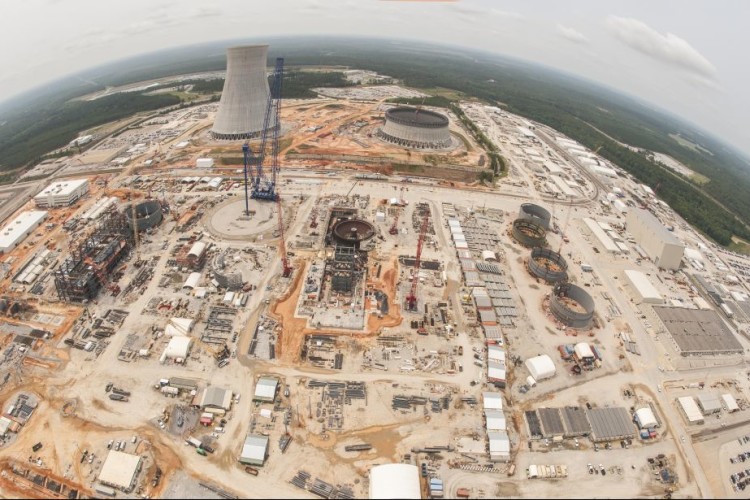 Westinghouse Electric has picked Fluor to manage the remaining construction of the plants in Georgia and South Carolina. Fluor will be a subcontractor to Westinghouse in the development of transition plans and definitive agreements with the owners and operators, which are Southern Company (in Georgia) and Scana/Santee Cooper (in South Carolina).
CB&I announced this week that it has entered into a definitive agreement with Westinghouse Electric Company (WEC), in which WEC will acquire all of the outstanding equity interests in CB&I's nuclear construction business. The transaction is expected to close in the fourth quarter of this year. CB&I said that it expects to receive cash payments from WEC of US$229m (£150m). In connection with the transaction, CB&I anticipates incurring a non-cash after-tax charge of approximately US$1bn to US$1.2bn related to factors including a loss on the transaction and the impairment of goodwill.
Fluor will manage a significant portion of the construction of Vogtle Electric Generating Plant's units 3 & 4 near Waynesboro, Georgia, and two additional nuclear electric generating units at the VC Summer Nuclear Generating Station in Fairfield County, South Carolina.

"We are very pleased with the vote of confidence that Westinghouse and the nuclear facility owners have placed in our company to manage the construction of these two US nuclear mega-projects," said Fluor chairman and chief executive officer David Seaton.
Fluor will begin work immediately under a professional services agreement to assess the two projects, engaging the workforce and planning a transition of duties and responsibilities required to develop appropriate plans to manage plant construction. Fluor and Westinghouse have further agreed that Fluor's scope will be performed on a cost reimbursable basis, without liability for pre-existing conditions associated with prior construction.
Got a story? Email news@theconstructionindex.co.uk