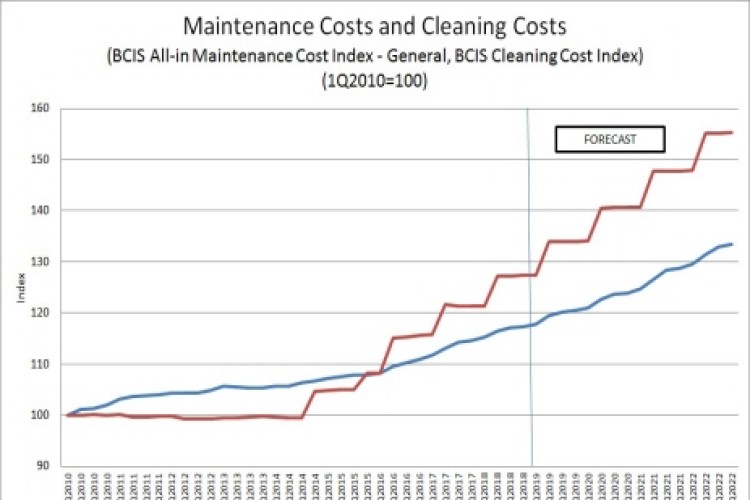 Latest forecasts from the Building Cost Information Service (BCIS) of the Royal Institution of Chartered Surveyors (RICS) shows maintenance costs rising 16.5% over the next five years and cleaning costs rising 28%.
Maintenance costs, as measured by the BCIS All-in Maintenance Cost Index, rose by 3.3% in 2017. The BCIS five-year forecast is for maintenance costs to rise by 2.4% in 2018, a further 2.6% in 2019 and then by between 2.9% and 3.9% over the next three years.
Cleaning costs rose 4.9% in the year to Q4 2017, according to the BCIS Cleaning Cost Index. The BCIS forecast is for cleaning costs to rise by around 5% per annum over the next five years. The main influence on cleaning costs is labour with the national living wage set to increase by 25% between 2015 and 2020.
BCIS is assuming that Brexit will eventually put upward pressure on wages in the sector as restrictions are introduced on the movement of labour from Europe after the transitional period.
Got a story? Email news@theconstructionindex.co.uk