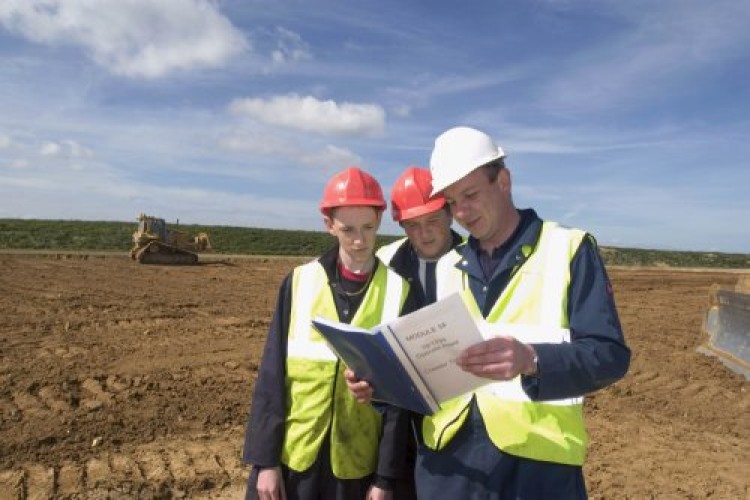 Skills minister Nick Boles has set out plans to create three million new apprenticeships over the next five years and to enshrine their status in law in the forthcoming Enterprise Bill.
Mr Boles said: "If university graduates have their moment in the sun so should people who undertake apprenticeships. Businesses know their value so it's high time they were recognised both by the public and in law as being equal to degrees.  We want far more employers to get involved in apprenticeships. This means making sure that we practise what we preach in government, so we're going require all public sector bodies – schools, hospitals, prisons and police forces – to employ apprentices."
The Federation of Master Builders (FMB) welcomed the move. "Apprenticeships simply don't have the status they deserve," said FMB chief executive Brian Berry.

He said: "The government's latest apprenticeship reforms are a positive step – in particular, giving legal protection to the term 'apprenticeship' should help tackle  its blatant misuse by some organisations in some sectors. High quality apprenticeships should be viewed by society just as favourably as university degrees and protecting the term from misuse will help ensure this is the case."
Mr Berry continued: "The government's target of three million additional apprenticeships over the coming five years is suitably ambitious but reforms are required to ensure that these are actually delivered. As construction accounts for around 7% of GDP, it means our sector should be responsible for around 210,000 of these apprenticeships, which equates to 42,000 a year over the next parliament. Given that the industry only achieved 16,000 in 2013/2014, there is a lot of work to be done."
Got a story? Email news@theconstructionindex.co.uk