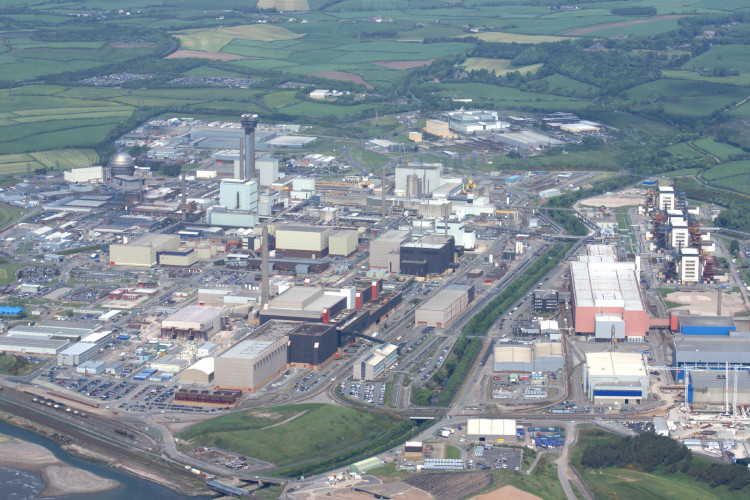 Foremans' contract is its second at the Sellafield Nuclear Plant.  A recycled and refurbished modular building has already been provided for VINCI Construction UK for the Silos Direct Encapsulation Project – a major waste retrieval scheme.
The use of recycled building modules is highly sustainable, up to 70 per cent faster and provides cost savings of up to 50 per cent compared to new build.
Delivered to a challenging timescale of just five months from receipt of order, the building comprises 60 steel-framed modules which provide open plan and cellular office accommodation and break-out spaces for around 130 staff.  The modules were fully refurbished off site to minimise disruption, and configured to meet specific requirements.
Kevin Jones, Managing Director of Foremans, said, "Our two contracts at Sellafield demonstrate how the recycled modular building approach can provide companies and contractors working in the nuclear and utility sectors with purpose-designed and highly cost-effective support facilities for the delivery of major construction and engineering projects."
"We were able to deliver both schemes to a tight programme and adapt the buildings to suit the needs of the client and their contractors, as well as meet Sellafield's stringent security requirements."
The use of recycled modular buildings is one of the most environmentally sound methods of construction.It generates less than 10 per cent of the carbon emissions and uses less than 3 per cent of the energy during construction, compared to a newly manufactured building of equivalent size.
It is also highly thermally efficient.  In England, tests for air permeability on pre-owned modular buildings are not compulsory.  However, in independent tests, Foremans recycled modular buildings have performed up to 80 per cent better than Building Regulations requirements.  This means reduced energy consumption, and lower running costs and carbon emissions.
Foremans specialises in the supply of quality recycled and refurbished modular buildings, designed to individual project requirements.  In addition to its sustainability benefits, the approach offers a host of other advantages:
A highly cost-effective alternative to new build
Programme times for high quality temporary or permanent buildings are reduced by up to 70 per cent
Off-site working is maximised for safer, quieter and cleaner sites and reduced disruption
The buildings can be easily expanded, reconfigured or removed if an organisation's requirements change
High quality steel-framed modular buildings are built to last and require fewer groundworks than traditional site-based construction – further reducing cost, disruption and programme times.
Got a story? Email news@theconstructionindex.co.uk