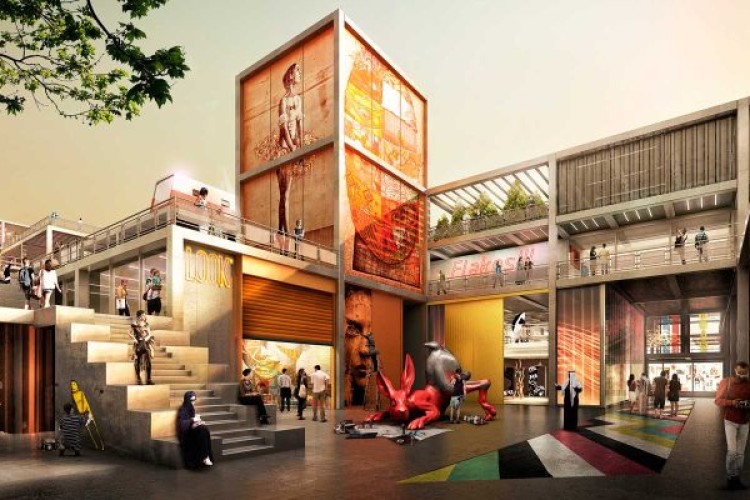 Dubai Design District (d3) has revealed development plans for a dedicated creative community which will cover about 1,000,000 square feet within d3.
Phase 2 of the project is expected to open its doors in 2017, providing an incubator for emerging local designers and artists, as well as an environment for art galleries and studios wanting to showcase their pieces.
The final design for the Creative Community was chosen following a competitive process involving a number of highly regarded architecture firms. The winning design, produced by Foster + Partners includes flexible offices, co-working communal facilities, outdoor display venues and pedestrianised spaces.
Mohammad Al Shehhi, COO of d3, said: "The design of d3's Creative Community by experts such as Foster & Partners offers a fully-fledged community that will be a fantastic melting pot of innovative and creative talents, as well as emerging and established brands."
Gerard Evenden, studio head at Foster + Partners, said: "This is an exciting initiative, which supports young creatives, and allows Dubai's design scene to flourish from within. Approaching the brief, our first step was to explore the balance of activities in a successful, youthful, creative hub, and to understand the aspirations of the different users. We analysed the way that spaces were being used, and then brought a variety of functions together to encourage collaboration between disciplines. This, combined with the highly flexible modules, will help to create a thriving, self-sustaining community."
Got a story? Email news@theconstructionindex.co.uk