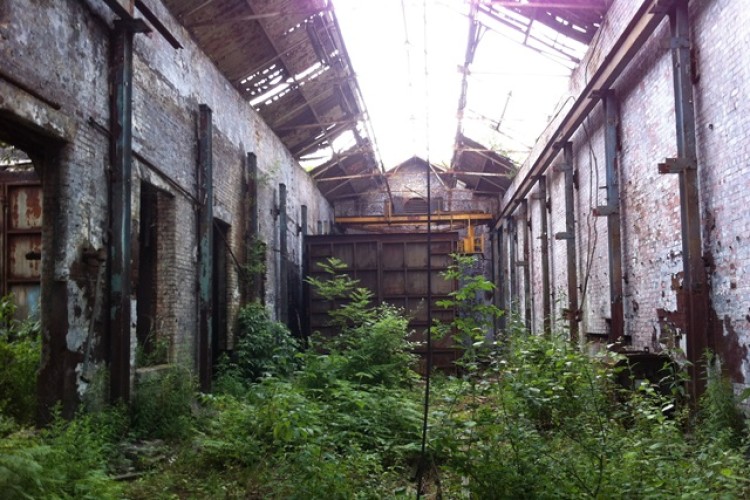 The demolition of the 32,000 sq ft building marks the first stage in the development of the 14-acre Church Wharf scheme.
Church Wharf will have more than 340,000 sq ft of offices, more than 230 family town houses and apartments, a cinema, cafés, bars and restaurants, a hotel, shops and public spaces.
The Wharf Foundry was constructed in 1873 but had been derelict since the early 1980s. It deteriorated into a dangerous state after parts of the roof collapsed.
Manchester-based Freeley liaised closely with the Environment Agency to agree a safe working strategy for dismantling the building because it sat on the banks of the River Croal.
As well as demolishing the former foundry, Freeley removed asbestos from the site, made good retained party walls to adjacent buildings, capped boundary walls, installed new fencing and carried out drainage and tree clearance works. Voids and pits were backfilled with crushed masonry from the demolition arisings. During the project, 250 tonnes of cast iron and steel were removed from the site for recycling.
Most of the demolition during the 14-week project was carried out mechanically, but dismantling by hand was required for partially-collapsed areas near other buildings.
Excavators deployed were a Hyundai R220LC-9A, a Komatsu PC210 and a Case CX130. All were fitted with attachments, including shears, munchers and selector grabs, for the demolition work and processing of materials. Freeley also used a Haulotte HA20PX boom lift for working at height.
Got a story? Email news@theconstructionindex.co.uk