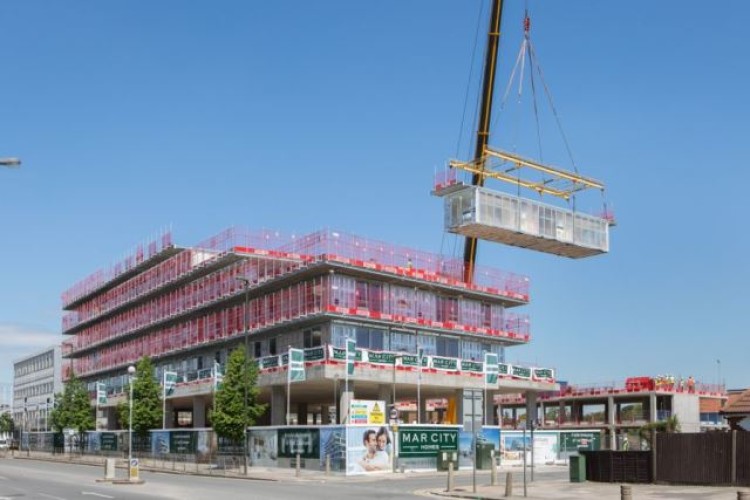 Hyde is committed to building 6,100 homes over the next five years. Of these, up to 750 will be built using offsite construction and prefabricated structures and building components.
The prefab framework deal is expected to be work £100m in total over the next four years.
Earlier this year Hyde Group contributed to a Housing Forum report into what is often called 'modern methods of construction' or MMC.  The report "More homes through manufacture' aspired to "dispel misconceptions and advance the debate on how offsite manufacture can move into the mainstream housing".

Hyde business development director David Gannicott said at the time: "We believe that modern methods of construction, in the form of modular or offsite building, has the scope to reduce build costs and improve quality standards. Given the shortage of skilled labour, especially in London and the southeast, we are keen to work with contractors adopting MMC. In schemes for the rented sector this method can provide an efficient and cost effective way of working."
Hyde has five categories to classify an MMC construction system.
Off-site manufactured – volumetric – Three-dimensional units produced in a factory, fully fitted out before being transported to site and stacked onto prepared foundations to form dwellings.
Off-site manufactured – panellised-flat panel units built in a factory and transported to site for assembly into a three-dimensional structure or to fit within an existing structure.
Off-site manufactured – hybrid-volumetric units integrated with panellised systems.
Off-site manufactured – sub-assemblies and components – larger components that can be incorporated into either conventionally built or MMC dwellings.
Non-off-site manufactured MMC – Innovative methods of construction used on-site and the use of conventional components in an innovative way.
Got a story? Email news@theconstructionindex.co.uk