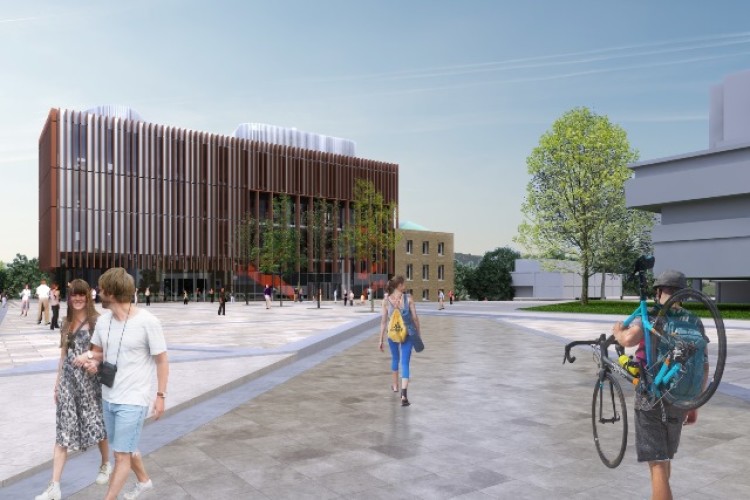 The 151-year-old family-owned firm attributed the improvement to 'business efficiency, project selectivity and robust risk management'.
For the year to 31st March 2018 Stepnell generated revenue of £146.3m, up 15% from £127.4m the previous year. Profit before tax more than doubled to £2.07m (2017: £787,254). The order book at year-end stood at £190m.
"Despite general market uncertainty, Stepnell has had a good year with the business securing more profitable, high quality projects and expanding our geographic reach with the opening of a new office in Southampton and the acquisition of new premises in Bromsgrove strengthening our presence in the West Midlands," said joint managing director Tom Wakeford. "Business growth has also been driven by the company's complex project capability and the commitment of our talented staff to provide our clients with a first-class construction service that adds real value to their organisations."
Stepnell's performance has also been helped by an increase in project opportunities coming through a growing portfolio of long-term construction frameworks with clients that include National Grid, Dorset County Council Worcester and Oxford Brookes and Reading universities.
The firm, which has regional offices in Rugby, Nottingham, Kidderminster, Wantage, Southampton and Poole, most recently secured a place on the four-year, £8bn Education & Skills Funding Agency (ESFA) construction framework for the delivery of new school buildings in southwest and southeast England.
"With a strong balance sheet, a healthy order book and a focus on delighting our clients and being selective about the projects we do, we are cautiously optimistic about Stepnell's growth prospects in 2018/2019," Mr Wakeford said. "While care, retirement and education remain our biggest market sectors, we have a healthy balance of commercial/industrial, retail, leisure, civil engineering, health and residential projects making the business well-positioned to adapt and respond to changing market forces. We also believe we have the right strategies such as careful selection of the right opportunities in place to build on our performance this year."

Top contract awards for Stepnell in 2017/2018 included a £20m, retirement village in Cheltenham for Richmond Villages, and a 64-bed care home and 24-bedroom rehabilitation facility in Cadbury Heath, near Bristol for Brackley Investments.
In Birmingham, Stepnell completed the final phase of work on disability charity Sense's £14m TouchBase Pears centre in Selly Oak, and was appointed by Cordwell Property Group to build Wisemore Central, a mixed-use regeneration scheme in Walsall that includes a Travelodge Hotel and a McDonald's outlet.
In its home town, Stepnell is building a new boarding house for Rugby School.
While construction continued on Nottingham Trent University's new £9.1m Confetti Institute of Creative Technologies, Stepnell also secured more higher education schemes including for the University of Worcester and the University of Leicester.
In Northamptonshire, Stepnell began a project for Aero Research Partners (ARP) to transform the derelict Victorian Catesby railway tunnel in Northamptonshire into the new Catesby Aero Research Facility for testing vehicle aerodynamics.
Further south, Stepnell continued work in Oxford on a multi-million-pound phased modernisation of Oxford Brookes University's Sinclair building which houses the Faculty of Health & Life Sciences.
Got a story? Email news@theconstructionindex.co.uk