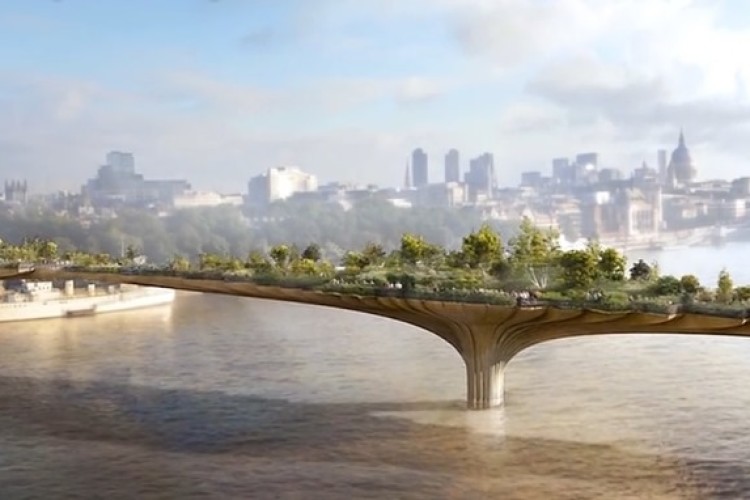 Bouygues and Cimolai have been working with the Garden Bridge Trust since April 2015 when they won the contract for preconstruction services. The joint venture has now been confirmed as responsible for completing the detailed design, construction and planting the trees and shrubbery that are expected to define the privately-owned crossing of the Thames in the capital.
The contract value was not disclosed. The bridge cost has been estimated at £175m by the client body but the funding is not yet in place.
The bridge trust said that 80% of Lambeth's pre-commencement planning conditions have now been approved. Others relating to the start of particular construction works have yet to be agreed, although the trust says it has approval for two out of seven of these.
Lease negotiations are also continuing about the land required for the South Landing.
Bouygues TP and Cimolai are supported by consulting engineer Flint & Neill and Moxon Architects. Arup, Heatherwick Studio and Dan Pearson Studios will continue to provide advice to the Trust about the Bridge design and construction.
The project, brainchild of TV's Joanna Lumnley, is taking £40m from taxpayers (a £30m grant from the Department for Transport and a £10m grant from Transport for London) and has a £20m loan from TfL. The rest is expected to come from donations, but it remains nearly £30m short.
Got a story? Email news@theconstructionindex.co.uk