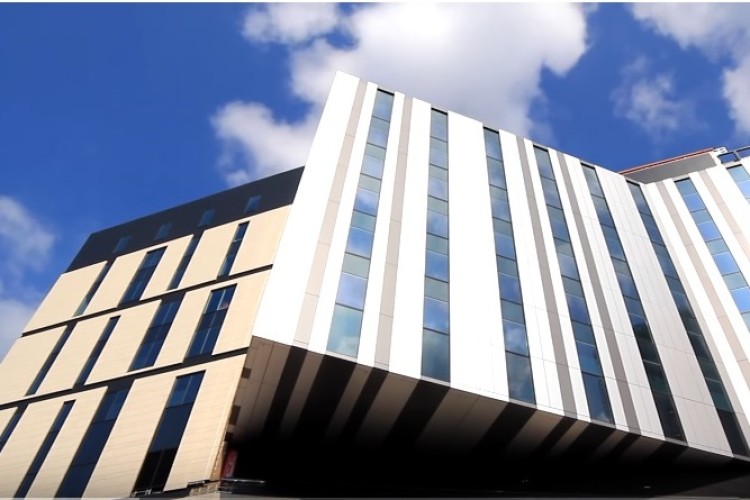 The Royal Liverpool University Hospital PFI project was one of four contracts that substantially forced Carillion to announce £845m provisions in July 2017 and a half-year loss of nearly £1.2bn.
The House of Commons Work & Pensions and the Business, Energy & Industrial Strategy (BEIS) select committees are conducting a joint inquiry into the collapse of Carillion. After hearing from former chief executive Richard Howson earlier this month about how the discovery of cracked beams at the hospital had set the company back to the tune of £20m, the MPs wanted to know more. They wrote to Charles McLeod, director of McLeod Partnerships and the project client The Hospital Company (Liverpool) Ltd. He has now revealed more details.
TPS Consult Ltd (a Carillion Group company) has overall responsibility for the structural design of the works. The design and installation of the relevant floor plates and integral beams was subcontracted to Heyrod Construction, who in turn subcontracted aspects of the structural design work to Freyssinet. Freyssinet designed the beams and Heyrod Construction manufactured and installed the beams on site.
Cracks were first discovered in two beams on 24th November 2016.

In a letter to the joint inquiry, Mr McLeod writes: "Because of the nature of the defects, it was necessary to set up an exclusion zone above and below the area of the defective beams until temporary supporting beams could be installed. This exclusion zone below the beams was not removed until 24 January 2017 and the exclusion zone above the beams was in place until 24 March 2017. While these exclusion zones were in place, no work could be completed within those areas. Further (less significant) cracks were identified following a review of the design commissioned by [Carillion]. This review identified six beams hat required remedial work but did not require any exclusion zones to be set up. From this review, there remains two defective beams that require remedial work, and this work can be completed without the need for exclusion zones."
He adds: "The costs for remedial works are currently being borne principally by Heyrod Construction Ltd and Freyssinet Ltd until liability for the defects has been established. [Carillion] has incurred costs through commissioning reviews and making some payments to Heyrod Construction Ltd.
Frank Field MP, chair of the Work & Pensions Committee, said of the disclosures: "These famous beams are becoming an ever more perfect parable for the whole company: the cracks were visible long before the directors or auditors admit, and while they were dutifully added to the litany of factors and organisations to blame for Carillion's spectacular demise – anyone and anything but the people running it – they were only ever holding up one part of one of Carillion's thousands of projects."
Got a story? Email news@theconstructionindex.co.uk