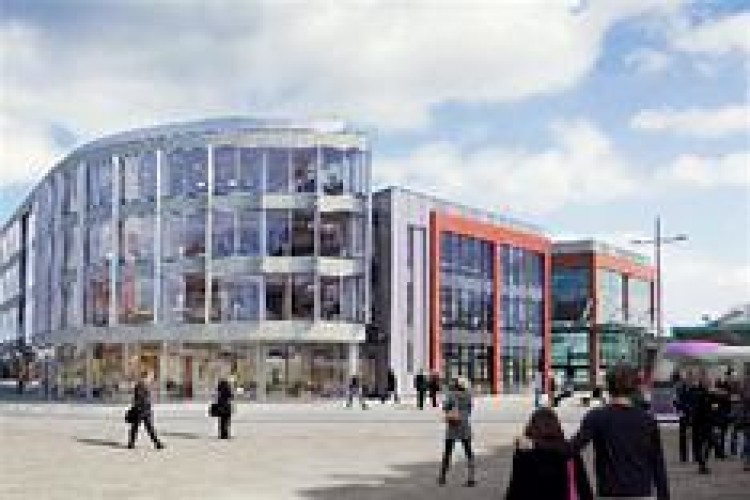 Some 50,000 square foot of office and retail space is to be developed next to the city's bus station.
The Interchange project is being managed by the council by Neptune Projects.
The council has bought the site and will also purchase the existing buildings and the Queen Building adjacent to the bus station. It made a bid for Regional Growth Fund money but this was refused.
The council said that site work is now expected to start in spring 2014 and complete in summer 2015. The new development will complement neighbouring plans to redevelop the railway station, refurbish and extend the multi storey car park and extend the Metro to the railway station.
Councillor Peter Bilson, cabinet member for economic regeneration and prosperity, said: "This is a hugely significant step in our vision for the city centre. We remain firmly committed to delivering major projects in the city centre as outlined in the City Centre Prospectus. This investment is firm evidence of that and hopefully investors and developers will take confidence from our decision."
Councillor Bilson added: "While we have a responsibility to deliver a balanced budget, taking into account these pressures, we also have a duty to meet key aims and objectives and boosting confidence in regenerating our city is one of them."
Got a story? Email news@theconstructionindex.co.uk