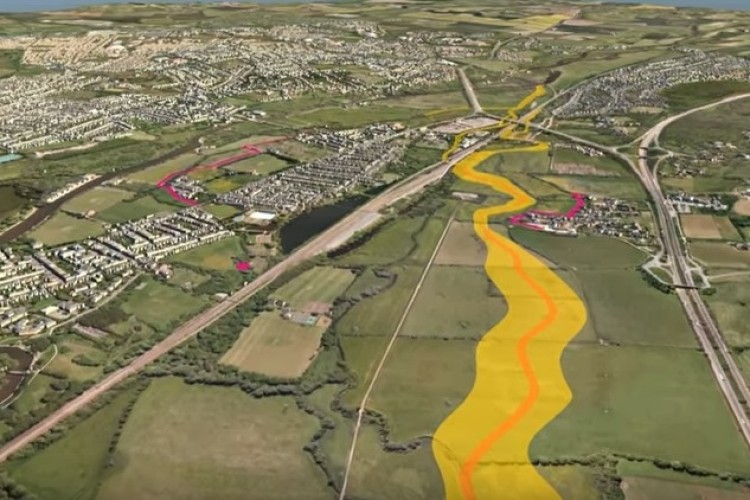 The Oxford flood alleviation scheme will include at least five hectares of new habitat creation, seven new bridges and 2.6km of new flood defences.
The Environment Agency will submit a planning application next month. It should take around three years to build the scheme, which is designed to work with the natural floodplain west of Oxford.
The government has already committed more than £65m to the scheme and now a further £55m of partnership funding has been assembled, with contributions from Oxfordshire Local Enterprise Partnership, Thames Regional Flood and Coastal Committee, Oxfordshire County Council, Oxford City Council, Thames Water Utilities and the University of Oxford.
The total amount covers the design and construction costs to deliver the scheme.


HM Treasury approved the outline business case for the scheme in November 2017. This detailed that full funding for the scheme had to be committed before it could move to the next stage. This has now been confirmed, thanks to increases in contributions from the scheme partners. The full business case will be submitted to the Treasury later this year.
Environment Agency project director Joanna Larmour said: "This is a huge scheme – one of the biggest the Environment Agency is working on – and when complete it will not only reduce flood risk to homes across Oxford but it will also protect vital infrastructure, enabling the city to keep moving during flooding. It will also benefit communities and wildlife in a number of ways, including improving existing public footpaths and creating new habitat for wildlife and improving biodiversity."
As well as reduced property flooding, the railway and Botley and Abingdon roads will also be protected, keeping the city accessible during future flooding. There should also be fewer flood related electricity, telephone and internet disruptions.
County councillor Yvonne Constance said: "The flood relief channel has been a hope for many people for a long time. Now we are at the stage where it has the funding it needs to be made into a reality there will be thousands of homes and businesses protected from the devastating effects of flooding. Clearly there is still much work to do, but this funding announcement means we can continue to work in partnership to move forward to the next stage."
Got a story? Email news@theconstructionindex.co.uk