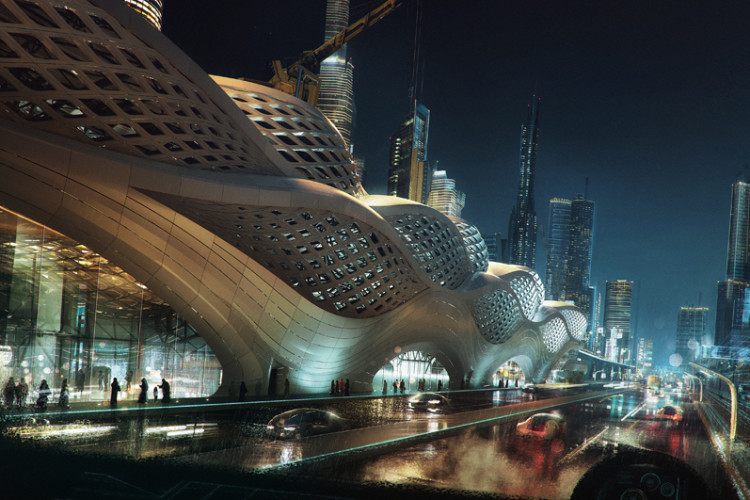 It's one thing to come up with a futuristic building design but constructing it can be quite another matter. Newtecnic is an engineering technology firm that has created a successful business making sure that complex designs are 'buildable' at a reasonable cost.
The company, which works with architects, contractors and developers, is in the process of opening several offices in the US while continuing to serve projects in other countries including Saudi Arabia and Turkey.
The business is focused on the difficult aspects of ambitious projects such as competition-winning designs for curvy towers and sweeping landmark buildings devised by famous architects. "We work only on those high-profile, complex projects – we don't have any other kind of work," says Newtecnic chief executive officer Andrew Watts. "Those are the projects where we bring value."
Much about Newtecnic is unusual, including the absence of routine projects in its portfolio, the way roles are split between the offices and the manner in which tasks are tackled.
Newtecnic started life in 2003 with a project in Dubai; the company was registered in London two years later. The engineering design firm now operates in the UK from established bases in London and Cambridge, newly joined by an office in Oxford. Another new office has also just opened in Los Angeles and this is being closely followed by three more in the USA. There is also an existing office in Riyadh in Saudi Arabia.
There is a symbiotic relationship between the UK's London and Cambridge offices, with each playing a particular role. London is where project implementation is carried out; the design work is done there. It is supported by a separate R&D team in Cambridge, which analyses, develops, tests, validates and specifies new building technologies and methods. The research work is linked to the Cambridge University Engineering Department. The new Oxford office will also link to London.
Newtecnic reckons to have hit upon a sweet spot in terms of office size and this has a knock-on effect on how its expansion is being carried out. In the UK, each office has about 20 staff. "Our approach is to scale up by increasing the number of bases – the number of offices in pairs – not by increasing the size of the office itself," says Watts. It is all down to chemistry: having 30, 50 or 100 people in the same building doesn't work – for Newtecnic, at least.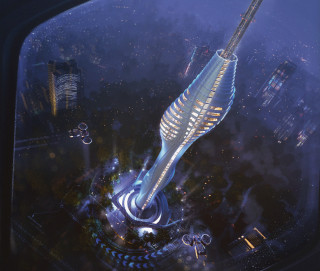 Furthermore, the Cambridge R&D office and the London production office carry out very different kinds of work and therefore tackle projects in different ways. "These very different approaches to getting the work done mean that it's far better for us to be spread apart in different locations," says Watts.
The decision to open in the US follows the promise of projects there. An important aspect of contemporary work is that it is not enough to be good at something – you have got to be local, says Watts.
As in the UK, the US offices will be linked with elite universities. The office locations have been chosen both because of those links and because of proximity to where the projects will be. The first US office is in downtown Los Angeles' historic Fine Arts Building.
Simultaneously, Newtecnic has announced partnerships with University of California Los Angeles Engineering and the University of Southern California Architecture to research new construction methods via digital, robotic and drone technologies, determine advanced building methods and optimise building sequences.
Additional offices across the United States – in partnership with universities – are also scheduled to open this quarter, including one in Cambridge in Massachusetts and one just outside New York.
"Our business model is based on creating certainty rather than generic information," says Watts. In particular, this means making sure that unknowns are addressed before construction, for instance by analysing and testing proposed connections to ensure that they be can fabricated and will work. "When we go out to tender with an engineering design package it's already been validated for construction," he says.
This overcomes the inefficiencies of providing generic output at the tender stage and then leaving every competing contractor to spend weeks coming up with their own proposals. "It's important that our work is not just speculative and that it's not just validated only with academia," he says. "It's commercial work and the secret is to get it all costed."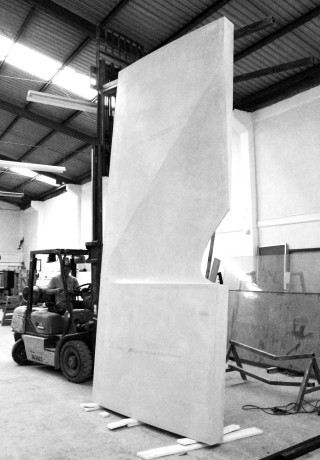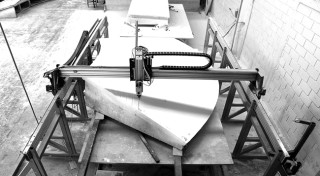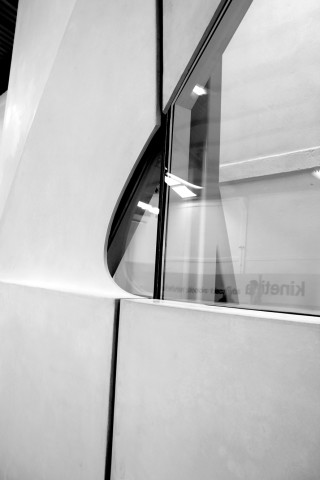 Naturally, this relies on having a good handle on real-world costs. "Part of our process is that we get costs for structures and façades from large contractors with whom we work," he says. "These big contractors around the world have allowed us to build up a database of costs that we can apply to the design."
Half of the firm's work is for contractors; the other half is for architects and government agencies. International contractors the firm works with include Bechtel and CCC; among the architects are Zaha Hadid Architects, Gensler and Snohetta.
Newtecnic often enters design competitions with architects, particularly where the architect is required to have a reasonably evolved engineering design with costs even at the concept stage.
The firm tends not to get involved with the kinds of competitions where the architectural vision dominates and the costs are not yet being explored; it cannot add much value in these cases, says Watts. "But where projects are high profile, architecturally ambitious – using complex forms – and tightly controlled on cost, those are the projects we are invited to work on," he says.
Newtecnic's portfolio includes Morocco's Grand Théâtre de Rabat, Saudi Arabia's King Abdullah Financial District (KAFD) metro hub and Istanbul's tallest structure, the Küçük Çamlıca TV (KCTV) Tower. It helps make such structures buildable. The firm uses 3D technology to create a digital simulation 'twin' of the structure, using physics and maths to model every parameter from the design and construction through to long-term maintenance and eventual recycling.
By designing and then manufacturing components digitally, any technical, structural or aesthetic issues can be resolved in advance of physical work starting. Much like a puzzle, each building component is crafted – often using 3D printing – to ensure it will fit.
Newtecnic has developed building technologies such as a system involving glass-fibre reinforced concrete panels, complete with connections, and has determined how the panels are designed and made. Systems like this often end up being "given away" at the tender stage; tenderers are, in the traditional way, able to come back with their own alternative if they prefer. "But so far, since 2003, we've not had anybody come up with a different version," says Watts.

The half of the firm's work that is directly for big contractors around the world includes serving as engineering designer in situations where more information is needed to build the project. Another aspect to the work for contractors is producing shop drawings covering aspects such as façade panels and the structural connections for steelwork and concrete. "We are working on some large-scale projects where there is no longer a link between the design team who conceived the project and the contractor – no questions can be put," says Watts. Newtecnic has to address the missing aspects and get the design to work. "We have to provide quite a high level of innovation in order to bring the costs down to what they tendered for," he says.
Some work for contractors is done steadily but other tasks need to be done within hours to avoid delays on site. Recently there was a job where 28 columns were due to be poured but a query arose when the contractor tried to assemble the rebar. Newtecnic's people
on site took photos, discussed the problem and got in touch with the Cambridge office. Various models were put together and the team quickly made a mock-up, welded it, tested it and confirmed the welds would hold.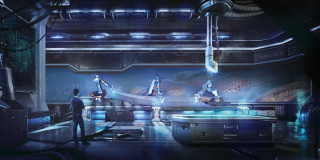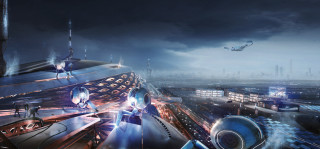 Newtecnic turns down work that it regards as standard, on the basis that it can't add value to the process. "We want to be in a situation where people need us to solve problems – not where someone needs us just to churn out something that everybody knows how to do," says Watts. "We only do the difficult stuff. That's our natural market and where people are most comfortable with us."
Another aspect of the company culture is the adoption of strict working hours, from 9am to 6pm. Watts likens his way of working to that of software companies, rather than regular civil engineering design firms. In particular Newtecnic's approach draws on management techniques such as a stand-up 9am briefing, production of daily outputs and spending time on preparation before starting a task. "We don't have a cycle of plodding along and then having a crazy two weeks of long hours," he says.
Knowledge-sharing is also important. Everything moves on from year to year, so there is no point in being too protective; people are encouraged to write down what they do, share it and move on to the next task.
Not surprisingly, there is extensive use of digital technologies, ranging from the software used for analysis to systems for management. Newtecnic's computer system is not a conventional building setup; it's modelled on the system used by car manufacturer Aston Martin. The company doesn't use personal computers – instead, stacks of powerful machines allow it to take on large engineering design and analysis challenges.
Newtecnic can of course also interface with standard BIM models. The ability to share information has moved on massively from even five years ago, says Watts, when it was difficult to agree even on the software when working with other firms. "BIM is a fantastic means of being able to communicate very clearly," he says.
Watts sees a key area of change in the sector as being the way that buildings are maintained and used. Buildings are increasingly being viewed as products and a key change resulting from this is the increasing provision of user manuals.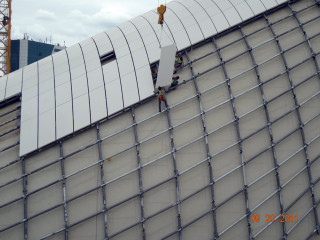 Another big development is a move from straight prefabrication to doing what is effectively prefabrication on the building site, says Watts. Other parts of the world are reaping the benefits of making some elements of a building on site, while also using components that are made in factories and then assembled on site.
 "Just at the time when the UK building industry is moving to prefabrication, other parts of the world have already gone past that into site-based mass customisation," he says. He hopes the UK will follow suit.
Using only identical, factory-made building panels can result in a building that, while being well built, looks just the same all over. Being able to do fabrication on site allows for much greater visual richness and also brings other benefits. On projects like the Riyadh metro, systems such as signals continue to evolve and this new approach allows for changes to be taken into account, instead of every step being frozen much earlier.
Watts sees this more flexible approach as coming out of the 'maker movement' in the US. The US is leading the world in the ability to make complex things "out of a garage", he feels, rather than having to be sent elsewhere for manufacture. "We certainly hope that the UK will jump on that ability to make things locally," he says.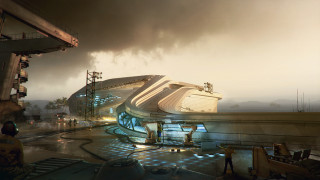 From concept to reality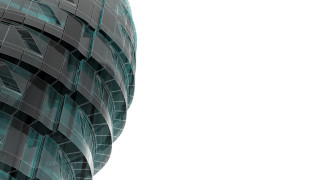 Construction of Istanbul's 356m-high KCTV Tower began last summer. Towers of this height normally have accommodation only at the top but Newtecnic developed and tested a façade concept that allows inhabitable spaces – including restaurants and observation decks – to be attached to the whole of the tower's core.
Another major project is the King Abdullah Financial District (KAFD) metro hub in Saudi Arabia. Main contractor BACS Consortium appointed Newtecnic to oversee the construction stage of the complex façade envelope of the hub, designed by Zaha Hadid Architects. The façade, which represents patterns generated by desert winds, was engineered by Newtecnic to reduce solar gain and produce air currents that help cool the building. The station has self-supporting, 200m-long, high-performance concrete-composite walls and roof. To produce the structure, new adjustable building components and fixing methods had to be invented, developed and tested by Newtecnic in partnership with Cambridge University's Engineering Department. Newtecnic's approach included going back to first principles to remove all excess and waste. According to the firm, this facilitates the structure being delivered for the price of an ordinary one and ensures that it will last twice as long, while retaining the original design intent.
This article was first published in the March 2018 issue of The Construction Index magazine, which you can read for free at http://epublishing.theconstructionindex.co.uk/magazine/march2018/
UK readers can have their own copy of the magazine, in real paper, posted through their letterbox each month by taking out an annual subscription for just £50 a year. See www.theconstructionindex.co.uk/magazine for details.
Got a story? Email news@theconstructionindex.co.uk