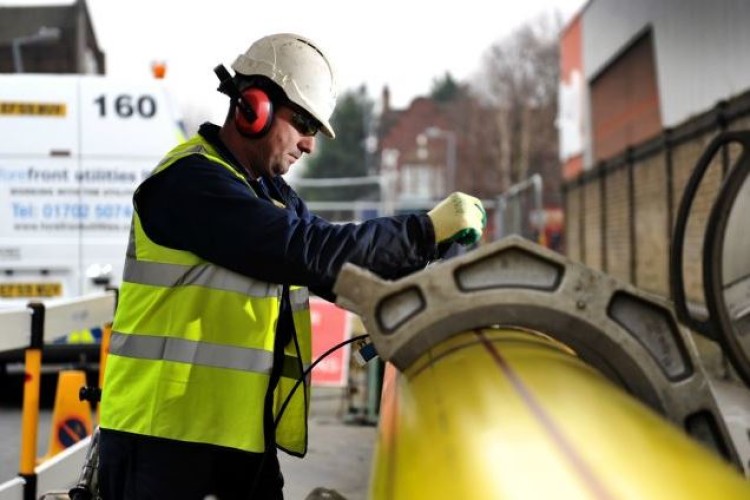 Founded in 1995, Forefront is based in Leigh-on-Sea and operates across southeast England, replacing gas mains under framework agreements with National Grid and Southern Gas Networks.
With 350 employees, Forefront is working on the industry's 30-year mains replacement programme, replacing more than 150km of iron gas mains pipes a year with polyurethane ones. Forefront specialises in both low and medium pressure outlets up to 48-inch diameter. The business also deals with emergency gas leaks and has a specialised under pressure drilling capability. Forefront also provides a complete reinstatement service and operates its own material recycling facility.
In the year ended 29 March 2013, Forefront' turned over £26.9m and had an operating profit of £1.7m. For the year to 28 March 2014, revenue was down to £23.3m and the business only broke even as workflow was reduced ahead of the start of a new framework for National Grid. Revenue and margins have now returned to previous levels and Renew expects Forefront to deliver both growth and profits.

Forefront was principally owned by Harwood Capital and associated entities and the company's founder and chief executive, Bradley Beard. Mr Beard has entered into a new 12 month service contract, which cannot be terminated by either party within the first two years and the whole forefront management team will remain with the business.
Renew chairman Roy Harrison said: "The acquisition of Forefront takes the group into a new sector within the rnergy market and is in line with our strategy of broadening our range of engineering services supporting critical UK infrastructure. As part of the Renew Group, Forefront, which has a leading industry reputation, will continue to develop its strong, independent brand. The gas mains network replacement programme provides Forefront with long term visibility and excellent growth opportunities."
The acquisition has been funded from Renew's cash resources and a four-year term loan of £12m provided by HSBC Bank.
Got a story? Email news@theconstructionindex.co.uk