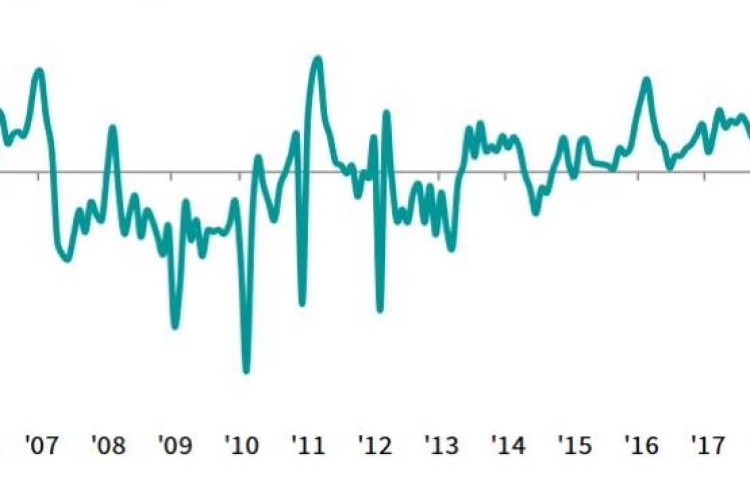 The headline seasonally adjusted Germany Construction Purchasing Managers' Index (PMI) moved  past the 50.0 'no change' level to reach 51.3 in November, following a reading of 49.8 in October. October's reading had been the first drop in building activity for seven months.
"A further boost to construction order books helped the sector get back on track in November. Output rebounded following a rare decrease in October, with growth centred on the commercial and housing sectors," said Phil Smith, principal economist at IHS Markit, which compiles the survey. "The one area of weakness was civil engineering, which was unable to build on the rise in activity seen at the beginning of the fourth quarter and has now gone over a year without back-to-back monthly increases in output."
The pick-up in the inflow of new orders accelerated to the highest since February, though the rate of input price inflation reached a 13-month high amid reports of rising transport costs. Adding to cost pressures, rates charged by subcontractors rose steeply and to the greatest extent since May.
"Although there was an improvement in most of the survey indicators from the lows seen in October, the rates of growth signalled were generally well below the levels seen at the start of the year and during 2017," said Smith. "The scale of the latest increases in employment and purchasing levels were only relatively modest, which in part reflected some uncertainty among constructors regarding the outlook for activity. Constructors continued to report strong pressure on the cost front, with the survey highlighting sharp and accelerated increases in both average purchase prices and rates charged by subcontractors."

November's headline seasonally adjusted figure of 51.3 in November was still only indicative of a modest rate of growth overall. It remained below its year-to-date average (51.8) and well down on its 2017 trend level (54.3).
Rising inflows of new orders helped support the overall increase in industry activity in November, with the latest data extending the current sequence of order book growth to three months.
Upturns in output and new orders were accompanied by a pick-up in the pace of job creation across the construction sector in November. That said, the rate of employment growth was still the second-weakest seen in the past two-and-a-half years. It was a similar picture for constructors' buying levels, which returned to growth but rose only slightly overall.
Got a story? Email news@theconstructionindex.co.uk