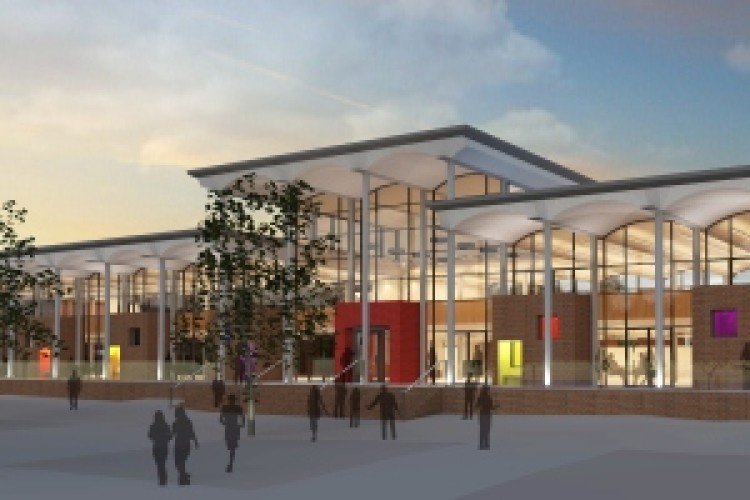 The redevelopment includes the construction of a modern pavilion for student services and a new teaching block.
The pavilion building, which will replace parts of the existing George Eliot building, will feature a tall glazed façade with a covered raised terrace. Designed by Evans Vettori Architects, it will include a new reception, a suite of flexible training rooms, and social and exhibition spaces.
The new teaching suite , next to the pavilion, will accommodate more than 800 students in three lecture theatres and six classrooms. It will have a covered terrace and glazed façade to match the pavilion. Both new buildings will be 2,000m2.
Construction is expected to take 15 months, with completion in time for the start of the 2015/16 academic year.
Got a story? Email news@theconstructionindex.co.uk