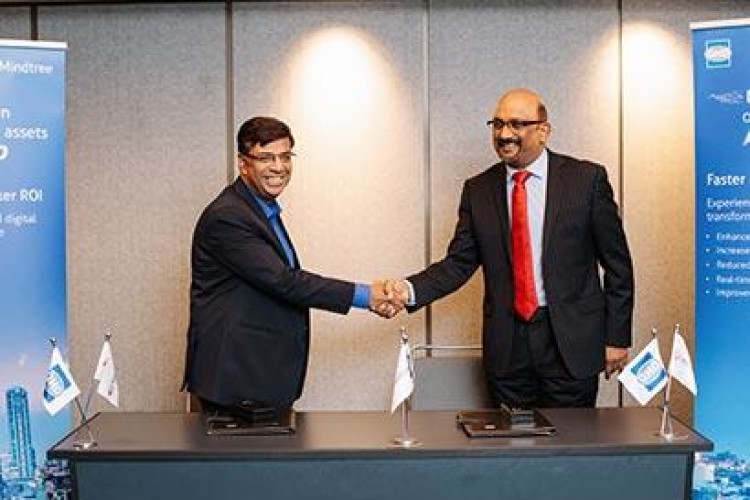 GHD Digital and Mindtree are seeking to transform how clients across the property and buildings, transportation, water, energy and resources and environment sectors view and manage their assets.
The partnership was officially launched this week in Sydney, Australia, but ghd's global digital leader, Kumar Parakala and Mindtree's chief strategy officer Gaurav Johri.
The partnership is intended to combine GHD Digital's knowledge of building design and operation with Mindtree's extensive track record in cloud-based, 'internet of things' platforms and analytics.
The partners want to deliver efficiencies for clients and communities and create previously untapped revenue opportunities through the collection of data. A platform-based service will bring together data that may already exist in disparate building management systems, such as energy use, maintenance and occupancy. The idea is to leverage the latest advances in technology to support strategic decision making for owners.


Parakala said: "For many organisations there is a lack of integration between building management, IT and financial systems, making it difficult to correlate data and develop an end-to-end view of their assets, especially for clients that operate many buildings with different proprietary systems. By partnering with Mindtree, we can draw on the skills we need to deliver 'connected building services' to our clients."
Most building systems work in silos. GHD and Mindtree said that they will break down these silos by integrating disparate data streams into a single 'connected buildings' management system. This can lead to dramatically reduced costs, increased revenues and an optimal experience for employees, customers and communities. "Insights powered by data are the new currency that enables businesses to establish new benchmarks in performance," said Parakala.
Johri added: "Applying artificial intelligence and machine learning to the aggregated data creates vast opportunities for the property industry to offer a quantum leap in customer experience and operational efficiency. Mindtree is excited about partnering with GHD Digital to help customers accelerate their transformation efforts."
Got a story? Email news@theconstructionindex.co.uk