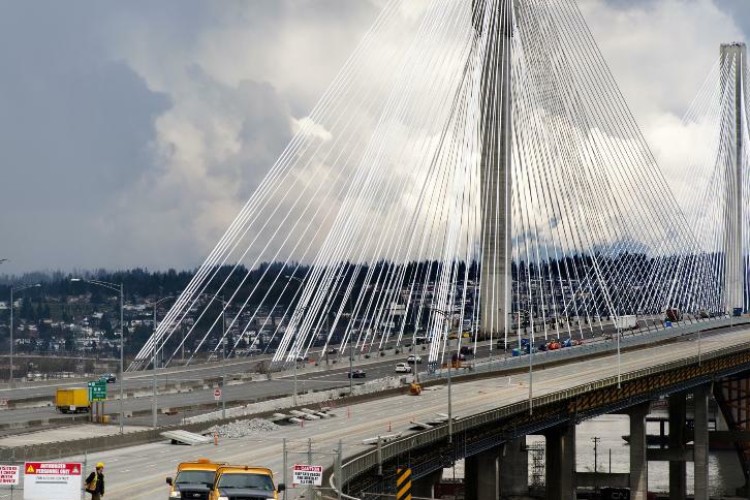 The new report - 'Capital project and infrastructure spending: outlook to 2025' - analyses capital project & infrastructure (CP&I) spending across 49 of the world's largest economies. These account for 90% of global economic output, covering the extraction, utilities, manufacturing, transport and social infrastructure sectors. The report, for which Oxford Economics provided research support, estimates the scale of current infrastructure investment and assesses the prospects for future investment from now to 2025.
Following a rebound from the international financial crisis, the global CP&I market should grow by as much as 6-7% annually between 2014- 2025, with the UK growing 3.8%pa over the period.   Overall, close to US$78 trillion is expected to be spent globally between now and 2025 on capital projects and infrastructure, with US$1.5 trillion forecast for the UK.
The UK's overall spending will keep pace with other major European economies, with total spending reaching £106bn in 2025 with power and transport accounting for almost half of spending, versus around a third today. With the fiscal squeeze forecast to ease from 2020, investment growth of 4.5% annually is possible. A substantial rebound in transportation spending including rail and air upgrades, will lead to annual spend doubling in these sectors.  Power generation infrastructure spending will nearly triple from over £6bn per annum in 2014 to over £17bn per annum in 2025.
Richard Abadie, global leader of PwC's CP&I practice, said: "It is telling that social infrastructure spending accounts for about a third of total spending currently despite the perception of cutbacks in this area.  Nevertheless, we expect transport and power to be the growth sectors up to 2025 with transport doubling and power generation nearly tripling.  This spending will be critical to ensuring economic growth in the UK and global competitiveness."

Globally, the recovery in infrastructure spending will be geographically uneven, led overwhelmingly by emerging Asia, as spending overall shifts from west to east. The Asia-Pacific market will represent nearly 60% of all global infrastructure spending by 2025, driven by China's growth.
In contrast to Asia-Pacific's success, investment in western economies has been more constrained by the legacy of banking crises, fiscal austerity and a shallow economic recovery. Western Europe's share will shrink to less than 10% from twice as much just a few years ago. While the rate of growth will be less for mature economies, North America is expected to fare better than Western Europe, where total infrastructure spending in nominal dollar terms is unlikely to reach pre-crisis levels until at least 2018.
Abadie added: "As economies develop, the type of infrastructure investment needed evolves, but not every country makes infrastructure spending a priority. If you don't invest when your economy is growing, you may find yourself very quickly at a point where your runways and roads and ports and rail lines are choked."
The report is available on the PwC website (link opens in new tab).
Got a story? Email news@theconstructionindex.co.uk