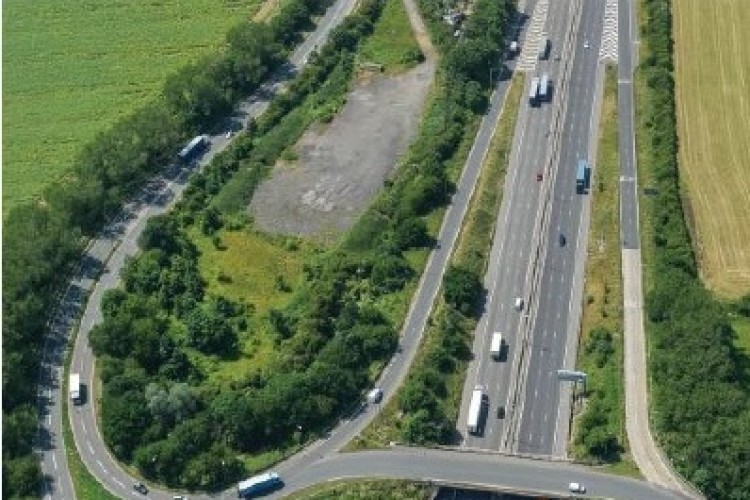 With everything now in place, contractor Balfour Beatty is expected to start work in the autumn on the £35.7m project.
The link road, also known locally as the A45 Flore/Weedon bypass, is considered to be a key infrastructure project in Northamptonshire to relieve traffic on local villages and enable the growth of Daventry.
Daventry District Council last month approved entering into a funding agreement with Northamptonshire County Council to help deliver the project.
The county council's development control committee this week approved the planning application for the scheme.
The 6km single carriageway link road will start at a new roundabout on the A45 between Dodford and Weedon and pass north of Weedon, Flore and Upper Heyford before rejoining the A45 at a new roundabout between Upper Heyford and the M1.
Completion is scheduled for June 2017.
Balfour Beatty Civil Engineering was selected for the £25m main construction contract in February. Its works will include the construction of nine structures including five bridges over railways, roads and water courses. There will also be three roundabout junctions – one at each end and one at an intersection with the A5.

Extensive earthworks are also involved, with cuttings and embankments of up to 10-metre depth and 10 metres in height respectively.
Daventry District Council is expected to invest more than £20m in the scheme from the New Homes Bonus generated from the Church Fields urban extension in north east Daventry, which the road would make possible, as well as developer contributions from the community infrastructure levy (CIL).
The council has also asked Weedon and Flore parish councils to contribute to the project using CIL money they may receive, as both stand to benefit from reduced traffic once the road is in place.
Most of the remainder of the project's £35.7m estimated total cost will come from the local growth fund – which is central government money secured by Northamptonshire Enterprise Partnership with backing from the South East Midlands Local Enterprise Partnership.
Daventry District Council leader Chris Millar said: "We are delighted by this decision, which paves the way for the construction of the Daventry Development Link Road and the many benefits it will bring to the town and wider district.
"It will relieve traffic in the villages it bypasses and is absolutely key to the sustainable future growth of Daventry. It will also improve links between Daventry, the M1 and Northampton and assist in attracting further inward investment.
"After many years of work everything is now in place to deliver this project and we look forward to construction starting later this year."
Got a story? Email news@theconstructionindex.co.uk