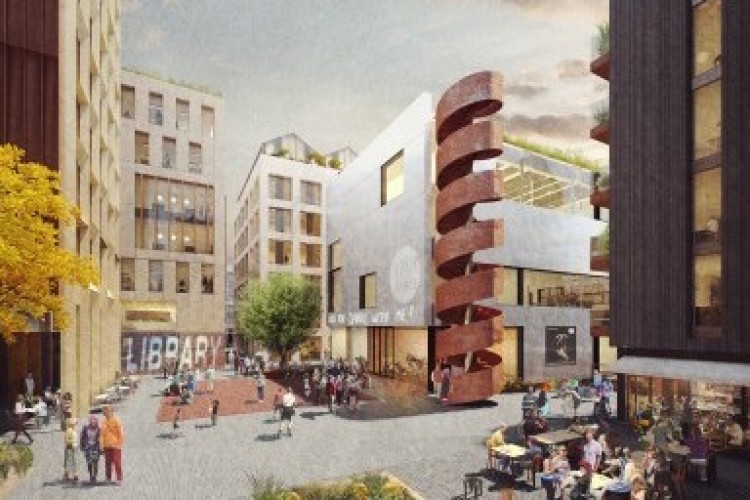 The Circus Street redevelopment is a public-private partnership scheme promoted by Cathedral (Brighton) Ltd – part of Develpment Securities – in joint venture with McLaren, supported by the University of Brighton and Brighton & Hove City Council.
The plan is to transform a derelict fruit & veg market in the centre of Brighton into a commercial, cultural and residential quarter. The development will include 142 new homes, 450 student beds, 38,000 sq ft of office space, a dance studio and a new library and academic building for the university.
The project was acquired by Development Securities as part of the Cathedral acquisition in May 2014.
Construction of the whole scheme is anticipated to complete in the third quarter of 2017.
The developers have agreed to pay £250,000 to improve local transport and recreation provision and to use at least 20% local labour for construction.

Planning committee chair Cllr Phélim Mac Cafferty said: "The design of the new Circus Street is absolutely stunning with a carefully-chosen palette of materials which echo the architectural history of the city. The city will have truly visionary architecture which is precisely what we need given the density of the build.
"This year marks 80 years since the demolition of Carlton Mews, Carlton Grove, Circus Court and Circus Mews in the slum clearance of 1934. Today we can say that a phoenix is rising from the ashes. The new Circus Street is the latest and most significant in a series of inner-city renaissance projects which support jobs and the future prosperity of the city. It is a sign of new hope in the city and affirms that our city is a place which looks to the future with confidence."
Architect for the scheme is Shedkm.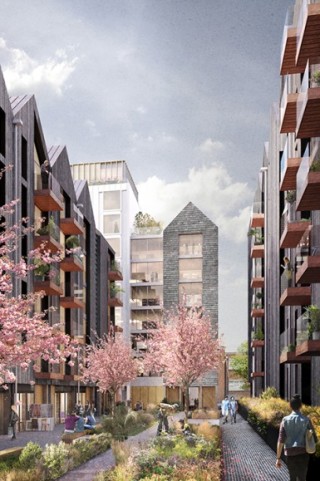 Got a story? Email news@theconstructionindex.co.uk