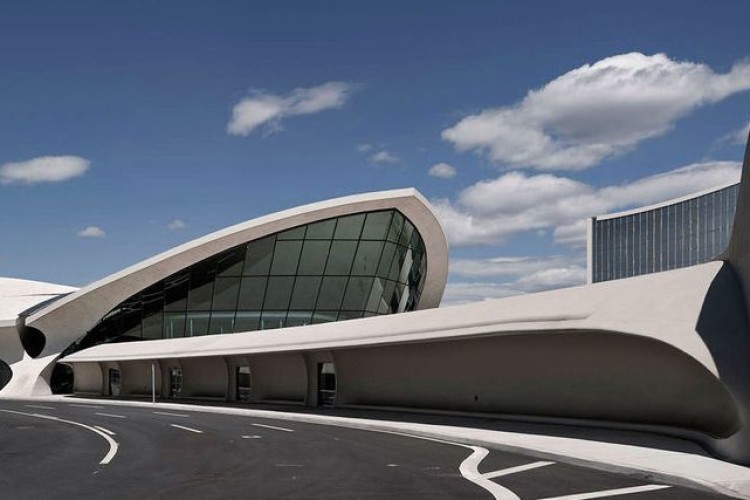 The project is aimed at honouring the airport's golden jet-age era, while providing rooms and services for travellers. JFK is one of the few US airports without an on-airport hotel. The US$265m (£174m) construction project, which is expected to break ground next year, will generate 3,700 jobs and is expected to open in 2018.
The curving 1960s-era stark white concourse with plush-red lounge area, designed by architect Eero Saarinen, will remain as it first looked a half-a-century ago following a US$20m renovation by the Port Authority to comply with the building's historic designation.
"This administration has committed to modernising New York's airports for the 21st century by creating gateways worthy of New York City and ensuring travellers have the services they need,'' said Cuomo. "At the TWA Flight Center, we are able to meet those goals while also preserving its iconic design for passengers to enjoy for decades to come."

The project, approved by the Port Authority's Board of Commissioners, grants a 75-year lease agreement with Flight Center Hotel, a partnership of MCR Development and JetBlue Airways Corporation. Flight Center Hotel will invest approximately US$265m to continue renovations of the TWA Flight Center, while developing 505 hotel rooms, 40,000 square feet of meeting space, restaurants, a spa and a 10,000-square-foot observation deck. 
Port Authority executive director Pat Foye said: "The Port Authority is proud to ensure the TWA Flight Center plays a critical role in JFK Airport's future, while acknowledging its importance in aviation history. The new hotel will serve the growing needs of our passengers throughout the 21st century, with a touch of the bygone era of glamorous mid-20th century jet-age travel."
Got a story? Email news@theconstructionindex.co.uk