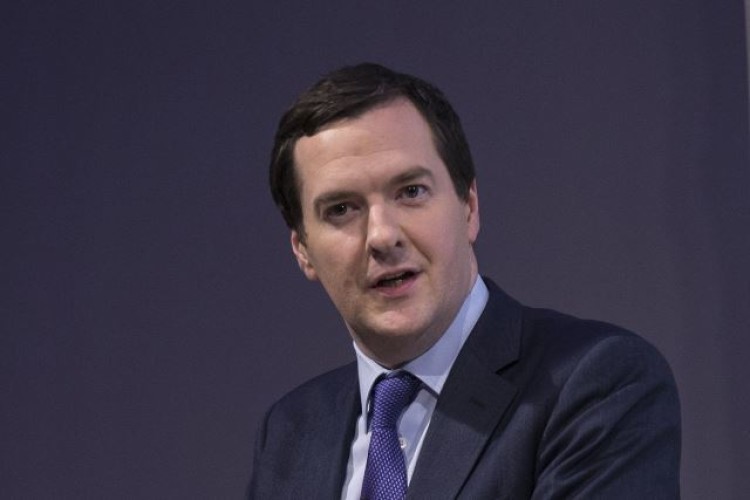 It will be headed by former Labour transport secretary and policy chief Lord Adonis, 52, who is resigning the Labour whip and becoming a crossbencher.
The National Infrastructure Commission will be an independent advisory body; it will not determine government policy. Decision-making will remain with the elected government.
An announcement is expected in chancellor George Osbornes speech to the Conservative Party Conference today.
Lobby journalists have been briefed that ministers hope the appointment of Lord Adonis will "take the politics out of infrastructure planning", which with big decisions needed on new airport runways, railways and electricity generating capacity is a hefty ambition.
The idea of a national infrastructure commission was proposed by engineer Sir John Armitt's policy review for the Labour Party and was a Labour manifesto policy at the last general election. The plan had wide support among construction industry interest groups. The Institution of Civil Engineers, for example, said in the run-up to this year's general election: "ICE agrees with the Armitt Commission's fundamental analysis of the issues holding back UK infrastructure development. The need for an independent body and the proposed Commission's remit rightly centres on a set of solid, UK-wide infrastructure goals – however, ICE believes the goals could also be achieved by building on existing arrangements, rather than creating an entirely new entity. Restructuring HM Treasury's Infrastructure UK into an independent infrastructure body, established through an Act of Parliament, would have the benefit of it being operational more quickly, reducing transition time. It would build on the infrastructure policy foundation already laid to avoid losing momentum."
First to react to the news today was the Confederation of British Industry. CBI director-general John Cridland said: "Updating the UK's infrastructure is critical to sustainable growth and productivity, and we've long called for an independent body to assess our long-term needs. This new commission is welcome but we must not duck the important infrastructure decisions that need taking now, particularly on expanding aviation capacity in the southeast. Business will want to see a decision on airport capacity by the end of the year, in line with the government's commitment."
The Civil Engineering Contractors Association (CECA) has also advocated the establishment of an independent commission for infrastructure, although not just to advise but also to deliver projects. Although Lord Adonis' remit does not extend this far, CECA welcomed news of the new body.
CECA chief executive Alasdair Reisner said: "The development of infrastructure in the UK has, historically, lacked long-term strategy. This has meant that large projects such as Crossrail and High Speed 1 have taken far too long to develop and build. These delays, mainly caused by a lack of political consensus, have been costly for the taxpayer and UK plc.
"While substantial progress has been made – most notably the development of the national infrastructure plan – the new infrastructure commission will help government deliver a long-term strategy to ensure the UK's infrastructure truly meets the expectations of business and the general public. It is now vital that appointments are made that reflect the wide views of the UK as a whole, to ensure that the commission builds support across the political spectrum."

It is not yet clear where this leaves Infrastructure UK, the Treasury unit that works on the UK's long-term infrastructure priorities and publishes the national infrastructure pipeline.
Not everyone thinks a National Infrastructure Commission is such a good idea, however. Professor Alister Scott, professor of environment and spatial planning at Birmingham City, said: "The chancellor's announcement has revealed the fundamental weakness of the duty to cooperate function, whereby councils look at large cross boundary planning issues. With the inclusion of housing this has shown a complete lack of faith in existing government guidance and legislation to build what is needed.
"In a period where many local councils are moving towards combined authorities at the government's behest, this news completely flies in the face of any suggestion that we are heading for real devolution with command and control planning alive and well in HM Treasury.
"Local plans are put in place for a good reason and allow the public and local authorities to make informed decisions about the future of their towns and cities. But these plans may be completely undermined by this unelected panel whose modus operandi seems to be to bypass any delay caused by opposition or public protests. 
"Furthermore the idea that any such decisions can be based on facts and are not political is wrong. Where development goes is necessarily a political decision based on subjective assessments of different trade-offs. The key lies in such criteria being transparent for public trust and confidence.
"As things stand the body is not even accountable to the public and there is a real danger that it will try to fast track projects running into conflict with existing legislation which requires effective consultation such as Aarhus Convention and EU Directives that are there to protect the public interest. 
"What we are seeing is the creation of an increased disconnect between local plans, combined authorities, devolution and accountability. Planning governance is now as clear as mud.
"It's all the more ironic that the commission signifies a return to the top down form of planning which the Tory party has actively criticised Labour for."
Got a story? Email news@theconstructionindex.co.uk