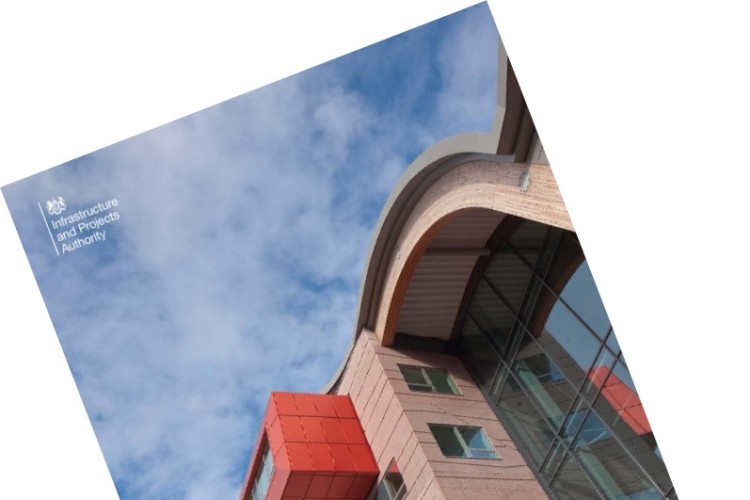 The strategy document, produced by the new Infrastructure & Projects Authority (IPA), sets out aspirations for smarter procurement and fairer payment.
Here, a sample paragraph sets out what we can expect:
The Government Soft Landings (GSL) Working Group will formally join the GCS 2016-20 governance structure under the Client Capability Working Group. GSL seeks to align the interests of those who design and construct an asset with those who subsequently use it, which will also help realise the full benefits of BIM Level 2. The GSL Working Group will review departmental progress in implementing GSL and develop departmental action plans to further embed GSL processes and procedures. This approach will support the Client Capability Working Group consider the development of whole-life approaches in their work.
While that may not add much clarity, there is much reference to continued support for building information modelling and working towards BIM Level 3, although no target date is given for this.
The Government in conjunction with industry will develop the next generation of digital standards to enable BIM Level 3 adoption under the remit of the Digital Built Britain Strategy. The continued embedding of BIM Level 2 is crucial to support government adoption of BIM Level 3 at a later date. The IPA construction team will work with GCB departments and the BIM Working Group to support this development process and adoption of BIM Level 3 products as appropriate. Early adopter departments will seek to understand the full potential benefits of BIM Level 3, including increased capability for whole-life cost measurements.
Highways England is held up as a paragon of virtue for its use of project bank accounts, which help companies lower down the supply chain to get paid more quickly and fairly. The strategy document says that the IPA will try to push government departments not using project bank accounts to adopt them.

In the specific action plan, there is a long list of meetings to be held, matrices to be developed and engagements to be had.
The IPA construction team will develop measures to assess construction client capability across government, in collaboration with departments. The output of this assessment will be reviewed by a Client Capability Working Group, to develop specific actions for improving the construction client capability of each department.
The Civil Engineering Contractors Association has faith in the IPA. "The new construction strategy will deliver increased productivity," said CECA chief executive Alasdair Reisner.
Strategic Forum chairman John Sinfield appeared less confident, saying: "The government is the industry's largest customer. In this role it can lead changes to the procurement and delivery of work that will strengthen the UK's position as a global leader of best practice for construction, promoting innovation and driving better performance. But these gains will only be unlocked if the report's recommendations are adopted by our public sector customers.
"Too often reports such as this one have promised much but failed to deliver. It is time to turn this strategy into a reality for the industry's customers and suppliers"
You can read the document for yourself here: Government Construction Strategy: 2016-2020
Got a story? Email news@theconstructionindex.co.uk