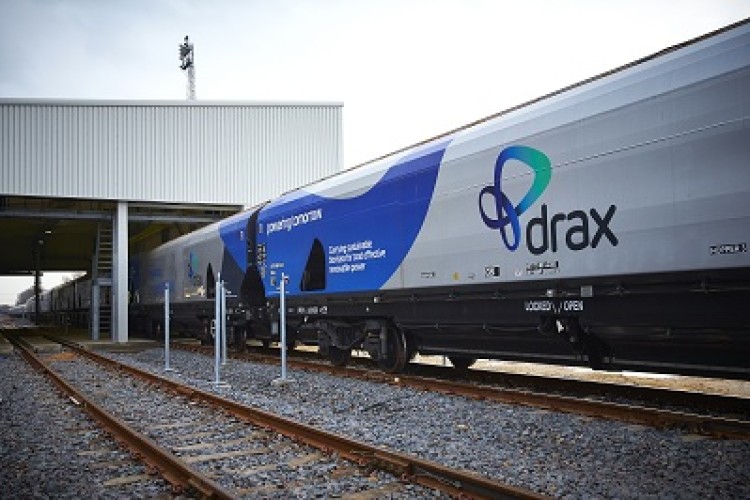 The new facility has been designed to handle up to three million tonnes of wood pellets a year that will be shipped in from North America to fuel the Drax power station in Selby.
Graham Construction's scope of work includes a new rail loading facility and storage capacity for 100,000 tonnes at the Port of Liverpool.
The terminal is being built as part of Peel Ports' growth plans for the port of Liverpool, with the company already investing £300m to build a deep water container terminal, known as Liverpool2.
Graham Construction executive director Leo Martin said: "This project builds on the experience we have gained from building similar facilities on the east coast of England.  We will be designing and building a state of the art plant which will employ industry-leading technologies to ensure that the facility can be safely operated and maintained.
"Securing this project is very important to us as it cements our position as one of the leading contractors in the biomass handling industry in the UK".

The new terminal is set to open October 2015 and will become fully operational in July 2016.
Andy Koss, CEO of Drax Power Ltd, said: "The biomass terminal at the Port of Liverpool, will enable us to further our ambitious decarbonisation plans and ensure Drax continues to lead the charge when it comes to creating sustainable, affordable renewable power."
Peel Ports chief executive Mark Whitworth said: "Our new relationship with Drax illustrates the importance of east/west connectivity in driving growth and creating jobs in the north of England.
"In addition it shows how globally important assets such as the Port of Liverpool can be used to unlock the potential of the Northern Powerhouse by helping businesses like Drax ensure the security of their supply by putting in place well thought out global supply chains."
Got a story? Email news@theconstructionindex.co.uk