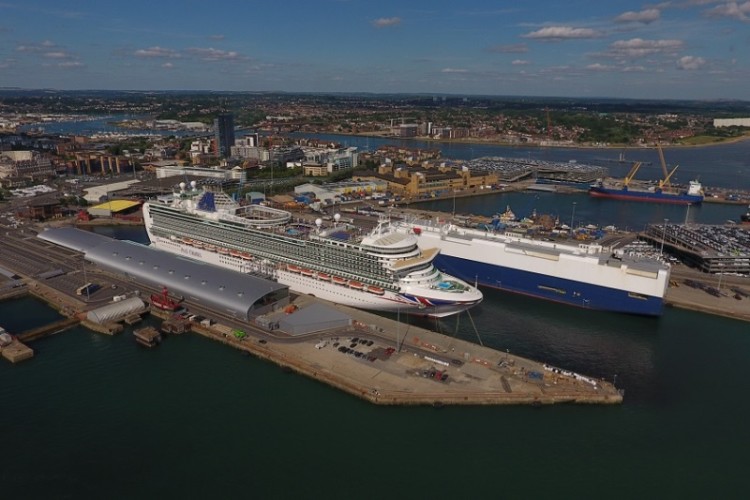 Key elements of the scheme include the construction of 150-tonne bollards on reinforced concrete foundations secured by inclined ground anchors and the relocation of a 30-metre high mast lighting tower.
Beginning in October 2018, the scheme is scheduled to complete April.
Graham will also build a new entrance lobby for the Ocean Terminal and make other alterations the terminal building including expanding the security x-ray area and providing access to the second seaport passenger boarding bridge (SPBB).
Additional elements include the alteration of the stores building roof, provision of a roof structure over the 'fourth' inward cabin baggage portal, the completion of a canopied vehicle set down area and the paving of the HGV marshalling zone.

Leo Martin, Graham managing director civil engineering, said: "We will need to work efficiently to complete the works in time for the commencement of the 2019 cruise season. Our team is looking forward to this challenge and has already demonstrated its technical expertise during the dialogue stage of the process.
"Indeed, our alternative solution for the construction of the new 150-tonne bollards on reinforced concrete foundations, with the removal of the existing bollards, was specifically chosen for use by ABP."
Graham has worked for the port's owner, ABP, on other projects before, including the design and construction of the £120m Immingham renewable fuels terminal, the £114m redevelopment of Alexandra Dock at Green Port Hull, and the £26m transformation of Grimsby River Terminal.
Leo Martin added: "We have established a very strong, collaborative relationship with ABP and are relishing the opportunity to strengthen this partnership at the Port of Southampton. Consistently we have demonstrated our capacity to deliver high-quality projects on time and to budget in the face of the unique challenges presented by port and marine environments."
Got a story? Email news@theconstructionindex.co.uk