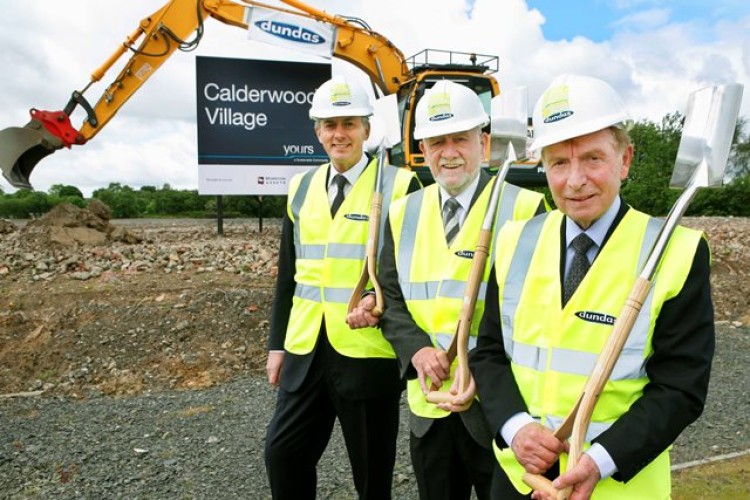 The £15m first phase will see the development of 114 new homes and a 'community hub' for neighbours to meet. There will be approximately 80 construction workers on site for this first phase.
Calderwood Village is being built on the site of a former Sheffield Forgemasters foundry.
Dundas is the property development arm of the James Walker (Leith) group of companies.
Dundas Estates group managing director John Campbell said: "Calderwood Village is a significant new development that will offer homebuyers the opportunity to embrace a new way of living and our objective will be to create a thriving development of high-quality homes with energy saving features, environmental attributes, and 21st Century communications technology.
"Built around the needs of the home-buyer, Calderwood Village has been designed to let residents take ownership and responsibility for their local area and encourage groups to come together and positively work towards integration."
The project is backed by Morston Assets, set up by Kwik-Fit tycoon Sir Tom Farmer, who said: "We believe the development will set a model of best practice for future regeneration projects across Scotland and are excited to be working with Dundas Estates, which shares our values for sustainability. Calderwood Village is not just about creating houses, it is about developing a community where people can live and work."
Got a story? Email news@theconstructionindex.co.uk