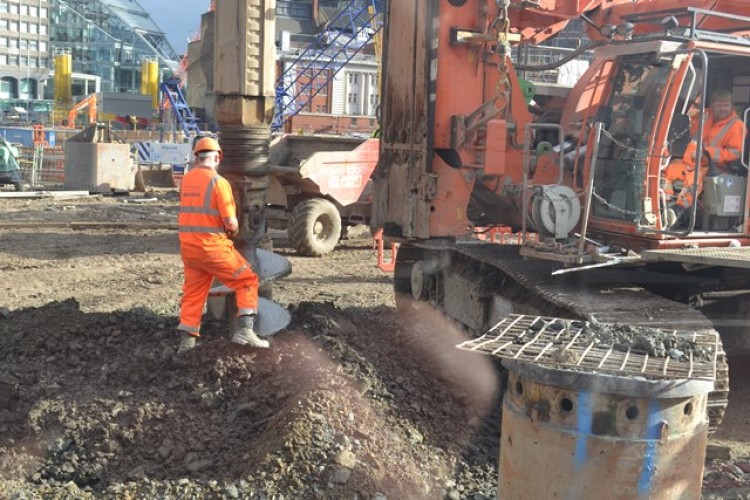 The resilience of the UK construction industry in the face of the demise of Carillion and beastly weather was demonstrated as the industry began making up for lost time.              
The Construction Products Association's quarterly construction trade survey includes not just its own membership of product manufacturers but also contractors, small builders and civil engineering firms.
Its survey for the second quarter of 2018 shows that the proportion of firms reporting an increase in Q2 activity rose for main contractors, light side product manufacturers and SME builders. New orders data indicate that the catch-up will continue in the coming quarters, driven by private housing, public housing and infrastructure, three sectors that together account for £60bn of output annually.

For civil engineering contractors, 27% said that they were busier than a year ago; 20% said that their workload had fallen; 53% said workload was unchanged. In Q1, by contrast, more reported a fall in workload than an increase (by one percentage point). With civil engineering contractors acting as a lead indicator for the construction industry as a whole, since they literally start on the ground, improvement here is a signal of growth to come for others.
Rebecca Larkin, senior economist at the Construction Products Association, said: "Order books at the start of the year had suggested there was scope for catching up with some of the work lost in the opening three months and the survey confirms the industry made a tentative start in Q2. However, new growth will be skewed towards housing and infrastructure – both privately and publicly funded – which remain dependent on programmes of government support and investor confidence in an environment of increasing economic uncertainty."
Brian Berry, chief executive of the Federation of Master Builders (FMB), said: "The second quarter of 2018 proved to be a positive one for the UK's builders. This latest research shows that firms enjoyed stronger growth in workloads than they did in the first three months of this year. Pleasingly, the construction SME sector has now enjoyed more than five years of consecutive growth. Furthermore, employment rose at a faster pace in the second three months of 2018 than it did in the first three months. Looking ahead, despite growing political uncertainty and Brexit now less than a year away, construction SMEs remain positive. Businesses are optimistic with nearly half of firms predicting rising activity levels over the next three months."
Got a story? Email news@theconstructionindex.co.uk