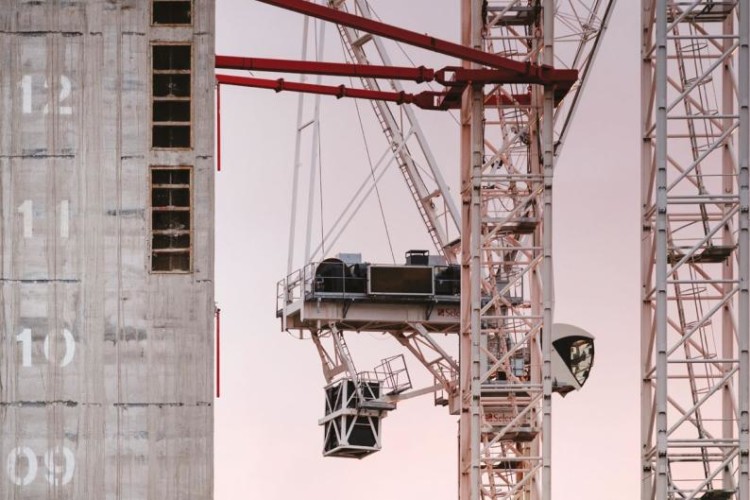 Industry insiders were interviewed for the new DLA Piper and MEED report, Time for Change, which discusses construction in the Gulf Cooperation Council (GCC) area.
The subheading is 'Construction in the GCC reaches a tipping point'. The sector has been under pressure since the 2014 dip in oil prices, says the report. Increased competition amongst contractors, slow payments and delayed certification of project variations have led to a rise in disputes and eroded profit margins. This has created a situation that is at odds with the region's ambitious plans for infrastructure and construction.
The report outlines five ways in which change may materialise. This includes the introduction of global standards for projects, tightening legislation and enforcement, and the increasing use of external and international funding to ease tensions between contractors and their employers, enabling the procurement and delivery of projects to be transformed in the Gulf Cooperation Council (GCC) area. 
According to the report, the sector can expect to see more attractive tendering procedures and more appropriate contract terms for larger, more complex schemes. "Although one-stage open tendering will likely remain the preferred procurement method for small to medium sized government projects, increased use of two-stage tendering may be introduced for niche areas of construction and landmark developments," it says.

Legislative changes will raise standards and ensure higher barriers to entry, helping to retain international contractors in the region. Following the introduction of legislative reform in various areas it is anticipated that companies that are unable to meet stricter requirements will not be granted a licence or will fail to prequalify for projects. The gap in tender prices is also expected narrow.
The pressure caused by the tightening of liquidity will be relieved by new sources of funding. A knock-on benefit of this will be more favourable contract terms and raised standards, with a more level playing field for international contractors. The report suggests that this increased reliance on external funding will shift priorities away from 'lowest price' towards higher-quality workmanship, with industry participants calling for banks to take a greater role in reviewing and vetting contract terms.
Suzannah Newboult, a construction disputes Partner in DLA Piper's Middle East practice, said: "We are already seeing the seeds of change in the industry and this is in the interest of all parties. As stricter governance and an expectation of transparency is put in place for employers, both public and private, they will not be able to risk delays and disputes. It will take time for these changes to reach full maturity but it is the surest way of realising the successful delivery of the bold and ambitious plans across the region."
Trevor Butcher, head of finance, projects and restructuring in the Middle East, said: "There is a huge amount to be gained by moving towards more collaborative procurement models such as partnering and alliancing. In addition, the more mature funding environment we are seeing will naturally bring a greater level of sophistication to the contracting process and delivery of projects. There are definitely signals that we are heading in the right direction."
Got a story? Email news@theconstructionindex.co.uk