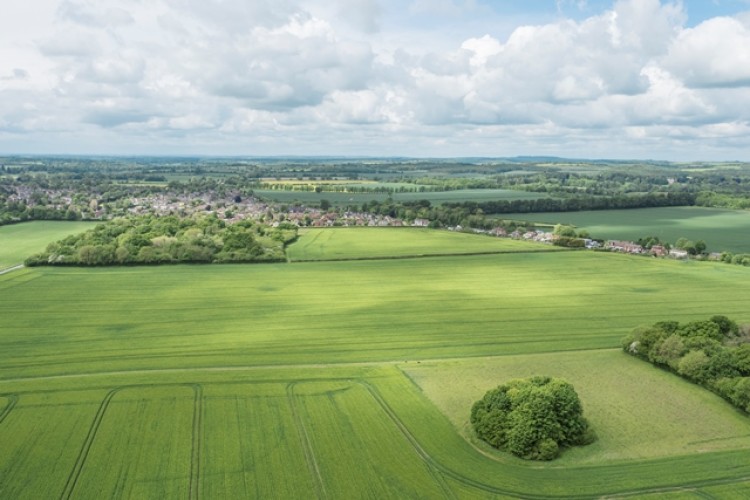 The controversial Manydown project is one of the UK's largest proposed residential developments, with 3,200 homes to be built in Basingstoke countryside. It could ultimately see the delivery of 8,000 homes over two local plan periods.
An Official Journal of the European Union (OJEU) notice was served on Friday 8th July, inviting interested developers and investors to come forward to complete a pre-qualification questionnaire (PQQ) as potential partners for the Manydown project. 
The OJEU primarily focuses on the first phase of the project of approximately 3,200 homes but has been structured to enable the successful bidder to continue its relationship with the councils to deliver the remaining phases of the project.
The contract notice follows a prior information notice (PIN) being issued in May and a Manydown partner engagement event in June that attracted more than 60 attendees from property developers and speculators wanting to learn more about the project.

Project director Richard Bayley said: "We were pleased to have a strong attendance at our recent Manydown partner engagement event. The conversations were really positive and it's clear there is a lot of anticipation about what Manydown could offer as a major southeast development project. We have something in the region of 40 organisations who have already expressed interest in the project so the appetite is certainly there. We've seen interest from lots of major players – both developers and investors – and other smaller bespoke developers that feel they could deliver the project as part of a wider consortium.
"You don't have to have attended the Manydown partner engagement event to be considered as joint venture partners with the two councils; this is an open process and we want to hear from as many interested parties as possible so we can find the right partner for the job."
Beyond the PQQ process, shortlisted bidders are expected to have the chance to submit their outline solutions between September and November 2016 as part of the competitive dialogue procedure. This will evaluate the potential partner's vision for delivering Manydown and how they intend to work with the councils to bring the development forward. Shortlisted bidders will then be invited to submit detailed solutions before the councils call for final tenders. The preferred bidder is expected to be selected during the summer of 2017.
For more information, visit www.manydownbasingstoke.co.uk
Got a story? Email news@theconstructionindex.co.uk