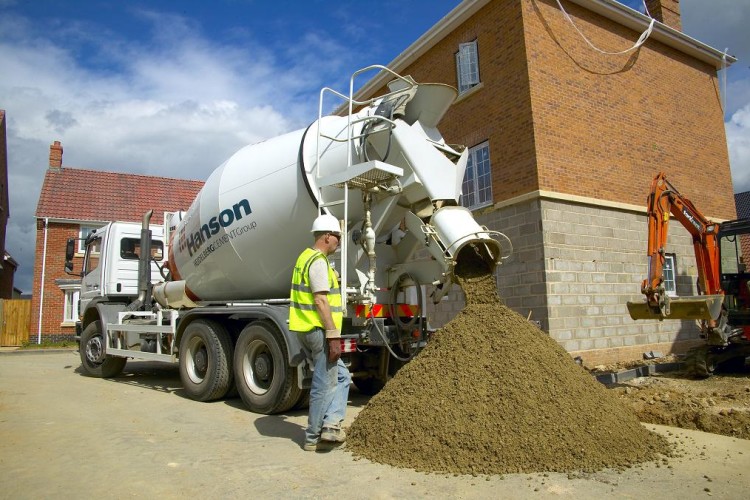 The four home range mixes – EasyWay™, EasyFound™, EasyGround™ and EasyGround Plus™ – are all durable, crack-resistant and easy to place and compact and have been developed for specific applications.
"We have over 60 years' experience of providing high quality, reliable construction products and have used this expertise to develop these new mixes for the building and professional DIY markets," said Hanson UK's national marketing manager Paul Lacey.
"They all comply with British and European Standards, are quality assured and easy to order from our trained customer service team. We also offer free technical support and advice to ensure the right product is used for the right application."
Hanson EasyWay™ is designed for use in paths, driveways, pavements and patios and requires minimal maintenance. It contains fibre reinforcement and is resistant to frost and chemicals.
Hanson EasyFound™ provides a durable foundation for houses, garages, conservatories and walls. It is a balanced mix of cement, sand and aggregate and ideal for load bearing structures.

Hanson EasyGround™ offers a highly durable and stable finish for internal flooring and steps and can be used as a substrate for screed. Hanson EasyGround Plus™ is designed for reinforced steel flooring applications such as the building and surfacing of garage, workshop or light industrial floors.
Hanson has also launched a range of five concrete mixes for the farming industry.
Hanson FarmYard™, FarmStore™, FarmFloor™, FarmFloor Plus™ and FarmTank™ all feature specialist mix designs for a variety of applications.
"We have also developed pocket-sized guides for both the home and the farm ranges," added Paul Lacey.
"They include information about each of the mixes and their application, guidance on delivery preparation and how to lay them, and a range of frequently asked questions."
Got a story? Email news@theconstructionindex.co.uk