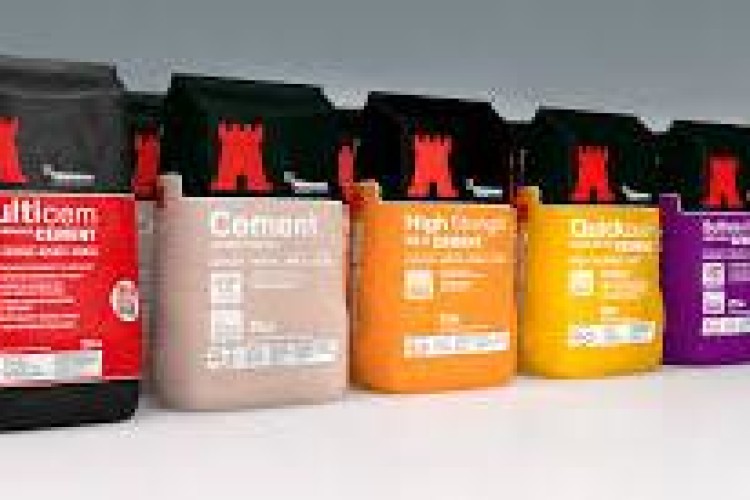 Ground granulated blastfurnace slag (GGBS) is a type of cement considered to be an environmentally friendly substitute to Portland cement because it is produced as a by-product of the steel industry, with low embedded carbon.
The Scunthorpe facility, based at the Corus steelworks, has the capacity to produce more than half a million tonnes of GGBS a year and supplies customers in the Midlands and the north of England.
Hanson is part of the German building materials group HeidelbergCement. Its disposal of the Scunthorpe GGBS plant follows a study by the Competition & Markets Authority into the British aggregates, cement and ready-mix concrete markets, which concluded that Hanson should sell one of its three GGBS plants. Following a competitive bidding process Francis Flower was approved by the CMA as the purchaser of the Scunthorpe facility.

Francis Flower is a family business that provides a range of powdered minerals that include anhydrite binder (Gypsol) for flowing screeds, limestone powders for concrete and asphalt filler, super-fine white marble powders for paints, plastics and pharmaceuticals and now GGBS for concrete. All its products originate as by-products from other industrial processes.
Francis Flower chairman and CEO Adrian Willmott said: "We are absolutely delighted and very excited to announce this new acquisition. GGBS is an excellent fit to our existing product range and will help further our longstanding relationships in this sector."
"We have a proven track record of making the most of mineral resources, reducing the need for mineral extraction as well as landfill and delivering sustainable solutions for our customers. We are very much looking forward to working with the team in Scunthorpe and developing the opportunities in the GGBS market as the UK construction sector continues to grow."
Got a story? Email news@theconstructionindex.co.uk