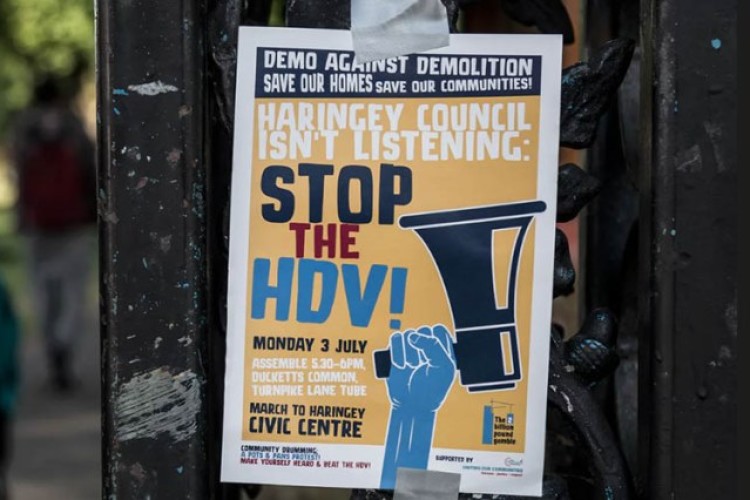 The council selected Lendlease as 50:50 partners in the Haringey Development Vehicle (HDV). The plan was to build 5,000 new homes and redevelop Wood Green town centre.
But many local residents opposed the plan to knock down council flats to build new property for commercial sale. They said the plan amounted to 'social cleansing'.
Lendlease warned the council that "if the Cabinet attempts to reverse our appointment as the successful bidder, we will have no choice but to seek to protect Lendlease's interests given our very significant investment over the last two and a half years".
The argument over private sector involvement in the project has been a flashpoint between moderate Labour and the hard-left Momentum movement.
The council this week voted to end the HDV process and instead set up a wholly council-owned development company.
Some £2.5m has been spent on the development of the HDV so far.  The council has agreed to pay Lendlease costs of £520,000
Local MP for Tottenham David Lammy said: "Haringey Council has failed to carry the community with it and has appeared out of touch and heavy-handed. Residents have not been consulted properly, community concerns have not been allayed, financial risks have not been mitigated and the council's own overview and scrutiny committee have been ignored."
Got a story? Email news@theconstructionindex.co.uk