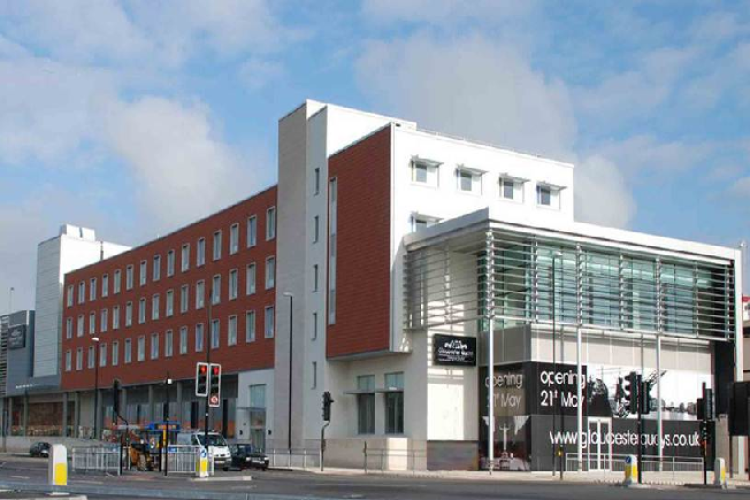 Designed by Dyer Associates of London, Gloucester Quays is a £200million scheme, comprising over 150,000m2 of floor space and an 18,000m2 Factory Outlet Centre. Located alongside the Gloucester and Sharpness Canal, the development is a key part of the regeneration of Gloucester's historic town centre, setting a benchmark in contemporary design. The main contractor was Bovis Lend Lease.
Alumasc worked closely with installers T Clarke Bristol Ltd to overcome the challenge presented by complex roof build-up at Gloucester Quays' car park. Various areas of asphalt and liquid waterproofing membranes demanded the specification of a robust yet versatile drainage system able to accommodate the differing build-up thicknesses. Harmer Car Park Outlets were fitted using a double clamping ring which could be adjusted to suit the requirements of the waterproofing layer.
The Harmer system enabled fast installation, with a flush-fitting, hard-wearing result capable of withstanding cars and light commercial vehicles to a maximum single wheel loading of 1 tonne and total weight of approximately 255 kg/m2.

The Harmer Roof Outlet range includes Detail outlets for use in multi-level car parks, balconies and gulleys, AV high capacity outlets for flat roof projects and Insulated outlets used mainly in metal deck warm and inverted roof installations. They are all lightweight, durable and non-corrodible, offering ease of installation in projects that present awkward roof detailing. Offering high performance and minimal maintenance requirements, Harmer Roof Outlets are diecast in LM6 aluminium silicon alloy to BS 1490: 1988, offering a BBA approved powder coating on grate and clamping collar.
In accordance with Alumasc's environmental policy, Harmer Roof Outlets are manufactured under the ISO14001:2004 environmental management standard using 100% recyclable Aluminium.
Got a story? Email news@theconstructionindex.co.uk