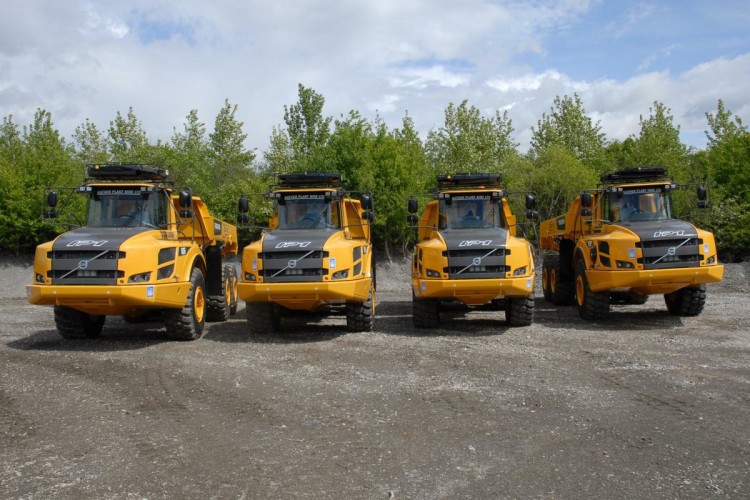 The purchase was thanks in part to the reliability of C and D series trucks purchased over the last decade.
The four new haulers join a fleet of some 450 items of mobile plant in the Hather Plant Hire arsenal and around 30 existing Volvo trucks. "We recognise the Volvo articulated hauler has one of the highest residual values on the market and offers good performance with impressive longevity," said managing director Gary Hather. "For example we have an A25C that's clocked up 35,000 hours and is still going strong! Coupled to that the Volvo trucks find favour with both our own operators and our customers' operators."
The A25F hauler from Volvo meets the requirements of Stage IIIB emissions legislation being powered by an electronically controlled, six cylinder 235hp turbo charged Volvo V-ACT diesel engine.
The Volvo A25F has a maximum speed of 53kph and can carry 24t, with a heaped capacity of 15m³. The trucks are also fitted as standard with CareTrack, which is Volvo's telematics system that enables remote monitoring of a wide range of machine functions for optimised operation operations. This will prove beneficial for Hather Plant Hire  since the trucks could be deployed on short, mid or long term hires over a large geographical area.
Got a story? Email news@theconstructionindex.co.uk