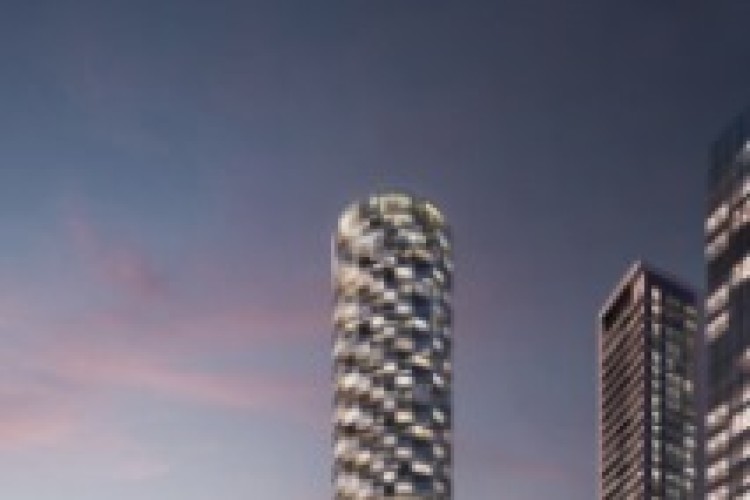 Canary Wharf is planning to extend its Isle of Dogs office district in east London by building more tower blocks to hold 3,500 apartments.
Under the terms of the deal, Canary Wharf Group will receive a £200m loan to provide the infrastructure needed to unlock the site to the east of the existing Canary Wharf estate, including the relocation and upgrading of utilities for the site.
The funding will also fund a network of parks and public squares, as well as improved road and pedestrian access.
This will mean work can then get started on the new homes, as well as an additional 2.8 million square feet of offices, shops and community facilities. These proposals have already got planning permission, so work is expected to start within months.

The loan has been provided through the Homes & Communities Agency (HCA), whose chief executive Andy Rose said: "The £200m contribution to this project will accelerate the infrastructure needed to boost this vital centre for business activity by unlocking land to establish Canary Wharf as a residential location, building the homes that London needs to supply viable housing developments.
"The agency has demonstrated that by working in partnership with the private sector and the mayor of London, a project of this scale and complexity can be delivered. This loan supports the building of thousands of homes, creates significant employment and represents good value for the tax payer."
Canary Wharf Group chairman and CEO George Iacobescu said: "This crucial contribution by the HCA towards the infrastructure needed to underpin the next phase of Canary Wharf will enable the Group to fulfil its ambition of creating one of the most exciting and vibrant places to live and work in London. This is just the type of targeted and practical assistance that our sector needs to help deal with the housing shortage in London."
Got a story? Email news@theconstructionindex.co.uk