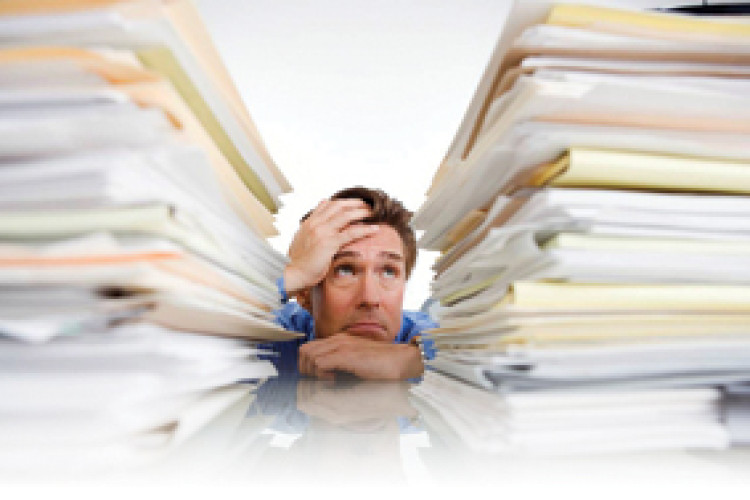 Health and safety is a perennial problem for the construction industry. Everyone agrees that it is of paramount importance but dealing with the bureaucracy involved in managing it is often time-consuming and difficult.
The difficulty is also compounded by the ever-evolving nature of the regulations: the goal posts keep moving. Now, because the red tape is so onerous, there is a real problem that it is either fudged or becomes a barrier to contractors that are otherwise perfectly qualified to bid for projects but simply do not have the resources to deal with the paperwork.
There have been numerous attempts to deal with the issue but all have their drawbacks. On the informal side there is the old fallback of borrowing your mates' paperwork and trying to fit it to the project in hand. There are several shortcomings to this: the projects will rarely be an exact match; you are depending on your mates' health and safety expertise; and the safety regulations might have changed since the original was written.
Then there are the proforma templates, which mean yet more paperwork to be filed and computer programs that need installing and updating. Or you can go to the expense of hiring a health and safety consultant to do the paperwork for you.
But an alternative has emerged that looks as if it has answered the majority of these issues. HandsHQ (short for Health and Safety Headquarters) has, unlike many entrants, been designed from the bottom up (aimed at the smaller subcontractor and then scaled up to meet the needs of the main contractor) rather than top down.
"We've designed it so that it's accessible to everyone from a man and van outfit to a contractor with a £30m turnover," explains HandsHQ co-founder and CEO Alex Green, a former contracts manager turned software entrepreneur.
HandsHQ enables trade subcontractors such as carpenters, bricklayers, plumbers and electricians to complete accurate risk assessment/method statement (RAMS) documentation, which is required before operatives can enter a live construction site.
Conventional Word and Excel templates can be time-consuming to compile, and often incorrect. HandsHQ effectively streamlines the process so that what once took an employee two hours can be delivered as a complete, branded, projectand site-specific document in around three minutes for a small project, or 20 minutes for a larger project that would once have taken half a day. According to Green, this application will cut the cost of producing risk assessments by as much as 90%.
"Our aim was to create a simple way for all the stakeholders on a project to compile, edit and share their documentation – and more paperwork wasn't the answer. We needed a system that was smarter and more flexible," he says.
Evolving technology provided the means for this in the form of Software-as-a-Service (SaaS). A SaaS application means that the user does not have to download a program or maintain an up-to-date library of health and safety documents. Instead, it is a cloudcomputing approach to providing users with computer applications. Rathan than each user having to install the software on his or her computer, the user is able to access the program via the internet.
The advantages of SaaS are that it is easy to implement, easy to update and debug and can be less expensive (or at least have lower up-front costs), since users pay for SaaS as they go instead of purchasing multiple software licences for multiple computers. For busy construction professionals there is the advantage that users can access it from desktops, laptops or mobile devices, working from home or site, while commuting or between jobs, and it will help subcontractors efficiently manage their documentation across multiple projects and sites.
Green knows from his own experience that this type of service appeals to contractors, having witnessed first-hand the difficulties many companies had with compiling site-specific documentation. "I worked on projects that were delayed by up to two weeks just because the subcontractor brought in the wrong documents or filled it in wrong. It's not health and safety, it's health and safety bureaucracy and it's anti-competitive because it discriminates against those people who don't have the skills or resources to produce documents in the right format," he says.
"The answer isn't even more paperwork. What was needed is a simple, affordable way for everyone involved in a project to compile, edit and share their documentation."

The SaaS tool, developed by co-founder Jamie Carruthers, enables users to repeat standard company information then select the type of work and job-related hazards at the click of a button.
The process is, as Green emphasises, very simple indeed. "It's important that this is simple to use because the construction industry is very hesitant in adopting new technology. Last year we only had one customer who felt they had to call us to ask us how to use it."
Once users have logged in, they enter key details – start and end dates, main contractor, address – before being presented with forms for them to populate. Each part has a standard answer which can then be altered to suit the particular job. So, if the user puts in a term such as 'general plumbing works' then the application presents optional additions such as 'preventing exposure to asbestos fibres' and 'working from heights'.
After this is completed the system generates the method statement, proposing a series of options for the sequence of operations and a series of headings such as manual handling, PPE requirements and hazardous substances. In this way, in a very short time, the user can create a PDF document that is customised to the user's own requirements, right down to the company logo.
"It's cloud-based so you can access it from any platform that has access to the internet, whether that's a desktop PC, a laptop or a tablet like an iPad," says Green. "And that's significant because it means that people out in the field can create and edit that documentation but it's saved in real time so that colleagues back in the office can see what's happening."
All the amendments and additions from the Health & Safety Executive are introduced to the application and collated in real time. This not only helps the smaller subcontractor but now also aids the larger construction companies that have their own health and safety databases and risk management systems. They can use HandsHQ to update their own health and safety information as well as use the platform to deliver it.
All this for £25 per user, with up to 30 users per company able to use it. Too good to be true? Well, Perry Rogers of Unique Interiors says not. He was an early adopter and is plainly a committed fan – he's even contributed a video testimonial. His company specialises in upmarket refurbishments with clients such as Net-APorter, Bally and Jimmy Choo and he has up to 20 subcontractors working with him at any one time.
"I've used it from day one for at least two years and it's a real timesaver. Health and safety is important but the paperwork was really tying me up. With this you can do the risk assessment and method statement on your iPad and send it to the client directly from the website – you don't even need to download anything," he says. "And you can customise it to what the client needs.
"I'm not the sharpest tool in the box when it comes to IT but even I find it easy," he adds.
Luke Royce, a contracts manager with Luton-based electrical contractor W Portsmouth, also rates the application highly. The company has more than 100 employees and uses the system across two company branches, sharing information from site managers, contracts managers and project managers.
It used to take at least two hours per health and safety document per project manager, whereas now it only takes 5-10 minutes for small projects and 20 minutes for the larger ones he says.
"We do a lot of work with schools, hospitals and universities that is quite complex with a lot of personnel on site and we've found this system really save us time," says Royce. "We've also done work in the defence sector where the risks are radically different and we have found the system is easily adapted to cope."
Anything that helps to improve the industry's safety record has to be welcome. As the recovery gathers speed this is beginning to attract attention. A few weeks ago The Observer newspaper devoted its front page to the issue, as well as a twopage feature. It noted: "The construction industry is the most dangerous sector in Britain. There is no trade like it. To put it in context, 448 British soldiers have been killed in Afghanistan since 2001. Over the same period, more than 760 construction workers have been killed on British sites." Against this background it is plain that the industry is under notice to tackle the issue of site safety more effectively.
Got a story? Email news@theconstructionindex.co.uk