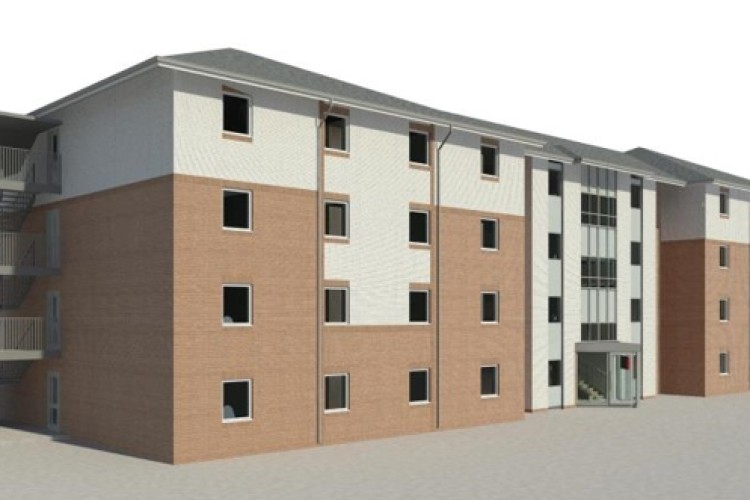 The Hercules joint venture of Kier and Balfour Beatty has a £121m contract to convert RAF Lyneham in Wiltshire into the new Defence College of Technical Training. (See previous report here.)
Accommodation units are being built by Caledonian Modular, offsite construction specialist, at its factory in Newark, 135 miles away.
Caledonian Modular has a £27.5m subcontract to build 1,139 bedrooms plus communal rooms and entrance foyers.
Specified to an equivalent standard of a three-star hotel, each bedroom unit will comprise wardrobe, desk, lighting and power fittings, an ensuite shower room and curtains. Each individual facility will be 90% fitted out before leaving the Newark-based factory. 

Factory work started last week. Modules will start to be delivered to site in late September 2014. Onsite construction of the 12 modular buildings is due to be completed and handed over to Hercules by June 2015. Ministry of Defence staff and students will start to arrive at the college that autumn.
Balfour Beatty project director Roger Frost said: "One of the major benefits of using modular systems in construction projects is that high levels of safety; productivity and quality can be reached for our clients. We are looking forward to working with Caledonian. Our combined work will support the accommodation needs of service men and women here at MoD Lyneham."
Caledonian Group managing director Derrick Tyler said: "Caledonian Modular has a long history of delivering high value projects to the MoD. We have delivered 13,000+ single living accommodation (SLA) units to 39 sites across England and Wales. In 2003, we began production on Project SLAM, our largest MoD delivery programme and to date we have delivered more than 10,000 SLA on that contract alone."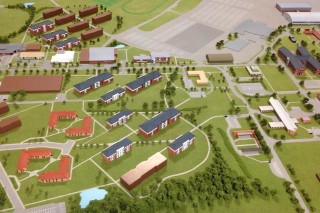 Got a story? Email news@theconstructionindex.co.uk