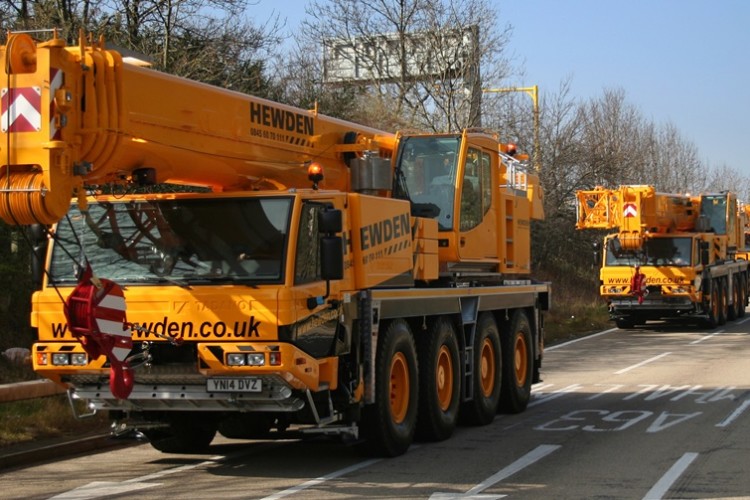 A-Plant has paid Hewden's administrators £29m for Hewden's powered access and power generation fleet, the Interlift lifting and materials handling business and the Hewden brand name. A-Plant has also taken over Hewden's five 'on-site' depots that service petrochemical customers, at Stanlow, Immingham, Hull, Grangemouth and Wilton.
Alongside the asset purchase, 133 of Hewden's employees will be joining the A-Plant business. However, 251 Hewden employees have been made redundant.
The crane hire business remains up for grabs, should anyone want it, as does a substantial inventory of construction machinery.
The A-Plant deal was sown up within hours of Sam Woodward and Colin Dempster of EY's restructuring team being appointed joint administrators of Hewden Stuart, Hewden Properties, Limited and The Rigging House.
Joint administrator Sam Woodward said: "Management has been attempting to operationally reshape the business to focus on higher margin and quicker returning assets and services. However, this has proven challenging with the group's capital structure and the recent trading environment. Management recently undertook a number of initiatives including approaching new funders and potential acquirers to recapitalise the business, but unfortunately these efforts proved unsuccessful."
A-Plant chief executive Sat Dhaiwal said: "This acquisition significantly enhances A-Plant's offering in the industrial sector where we have been keen to develop our capabilities for some time.  We are pleased to be taking over a number of important on-site depots at major petrochemical facilities and will ensure that a high level of service is maintained for all customers through the integration process.  I would also like to welcome those Hewden employees who will be joining A-Plant as part of this process." 
Sam Woodward added: "We are assessing the optimum strategy for maximising value in the remainder of the group.  In the meantime, we will continue to work with stakeholders to maintain service levels to customers who have assets on hire."

Hewden was brought down by the debt burden imposed upon it after Sun Capital Partners paid Finning £110m for it in 2010. It generated £106m in revenue, lost £26m – having consistently lost money for several years in succession – and was unable to repay or refinance its £190m debts.
The Unite trade union, which represents mainly crane operators at Hewden, is in contact with other crane hire companies to try and secure jobs for Hewden workers.
Unite national officer Bernard McAulay said: "This is a sickening blow for workers in the run up to Christmas and is the result of a succession of venture capitalists hawking Hewden around the market over a number of years to make a quick buck.
"Unite will be fighting to secure the futures of Hewden workers and supporting them in any way we can through this difficult time. We are currently in contact with the administrators over the transfer of workers to A-Plant, in addition to other crane operators and plant hire companies to try and find work for under threat Hewden workers.
"Unite will also be working closely with the administrators to ensure worker's aren't short changed out of their pensions and that a future for the company's workers can be secured."
With A-Plant having acquired the Hewden name, the rump business in admnistration has been renamed HS Realisations Ltd.
Got a story? Email news@theconstructionindex.co.uk