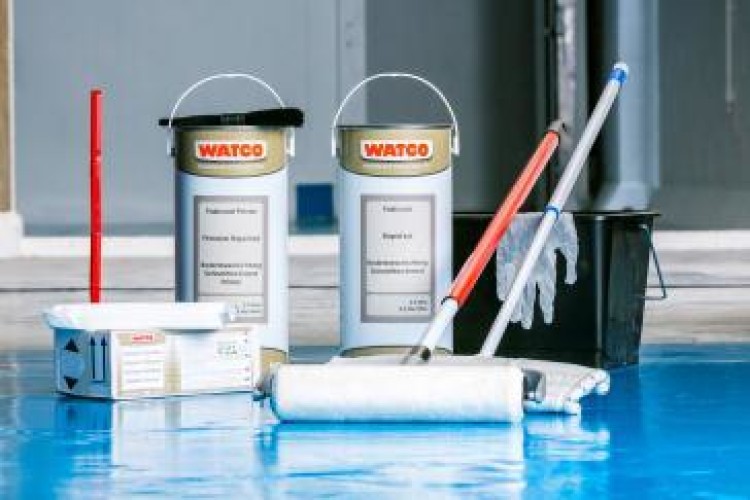 Watco claims that its new Fastcoat series of floor paint, anti-slip paint and primer reduces typical job time from three days to just one.
Fastcoat uses polyaspartic resin technology in preference to the older and more common use of epoxy resin based solutions. In addition, to far faster drying times, polyaspartic resin technology makes Fastcoat easier to apply even at low temperatures. It also gives it a harder finish with longer lifespan, greater resistance to chemicals and UV fade and a more consistent colourfast performance, Watco says.
The manufacturer says that floors can be cleaned, repaired, primed and have two coats of paint applied in just one day. 
Fastcoat paint, available in various colours, is priced from £112 for 2.5 litres, which is enough to cover 25 square metres.
For a technical explanation of polyaspartic coating technology click here (link opens in new window).
Got a story? Email news@theconstructionindex.co.uk