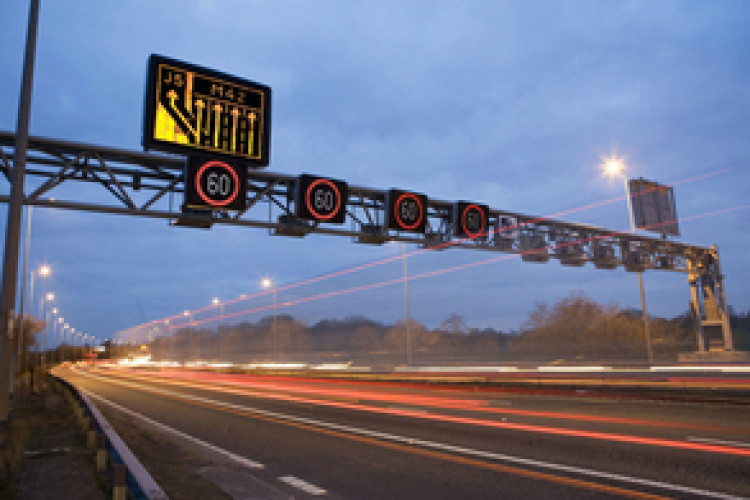 The SMP Alliance represents a new procurement model for Highways England to deliver its entire smart motorways programme using a production line approach.
The intention is that the alliance will increase lane capacity on all parts of the strategic road network through embedding technology and converting hard shoulders to all-lane running.
The alliance will develop, design, and build multiple road schemes under a single alliance contract. Partners will operate from a centralised production hub to coordinate delivery.
Highways England is looking to appoint six partners for the alliance over a 10 and a half year period, including a mobilisation and a further period to complete outstanding works.
One partner will provide production management services (Lot 1), two partners will be 'digitally enabled' designers (Lot 2) and three partners will undertake on-site assembly and construction (Lot 3).
Assuming that the complete smart motorways programme is fully funded over the 10 year term, which Highways England acknowledges is 'optimistic', Lot 1 is valued at £350m, Lot 2 at £700m and Lot 3 at £5.95bn.
Highways England chief executive Jim O'Sullivan said: "We want a step change away from traditional thinking and more towards creating value.  We want companies that can learn from their experiences, and work together to deliver ever improving efficiency and productivity."
The procurement documents are available at: highways.bravosolution.co.uk
Got a story? Email news@theconstructionindex.co.uk