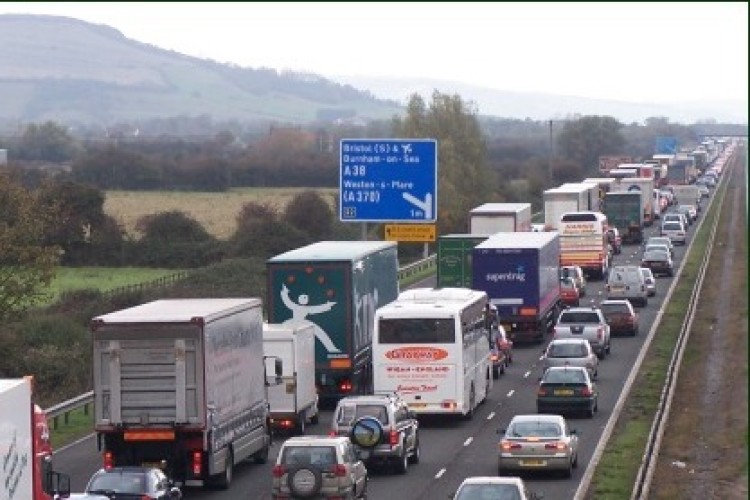 On 1st April Highways England will take over from the Highways Agency. It will be a government-owned company with longer-term funding.
Transport minister John Hayes described the move as not just "a significant way forward in how our strategic road network is delivered and managed".
Legislation underpinning the new Highways England company was passed in the Infrastructure Act, which was given Royal Assent on 12th February. The Department for Transport has now published the licence that will govern how Highways England will operate and the five-year Roads investment strategy.
Mr Hayes said: "The licence under which Highways England will operate sets out the secretary of state's statutory directions and guidance to Highways England. It makes clear, to both Highways England and the wider community of road users and stakeholders, what we expect Highways England to achieve and how they must behave in discharging their duties and in delivering our vision and plans for the network, set out in the Road investment strategy.

"We expect the company to engage with road users and collaborate with other organisations to develop shared solutions. They must take a lead in promoting and improving the role and performance of roads in respect of broader communal responsibilities, such as safety, the aesthetics of design and the environment, as well as driving forward progress on technology and innovation."
The Civil Engineering Contractors Association has long championed the protection of road budgets and has welcomed this latest reform. Chief executive Alasdair Reisner said: "Today's announcement is the culmination of a long push by industry to improve the way manage our vital roads, through visibility of investment and workload. This long term certainty will allow investment in skills, equipment and innovation, reducing delivery costs and making savings for the taxpayer.
"It is now imperative that after the general election in May an incoming government recognises the value of these changes, and fully supports them in the spirit in which they are intended."
The Road investment strategy can be downloaded at https://www.gov.uk/government/publications/road-investment-strategy-for-the-2015-to-2020-road-period
Got a story? Email news@theconstructionindex.co.uk