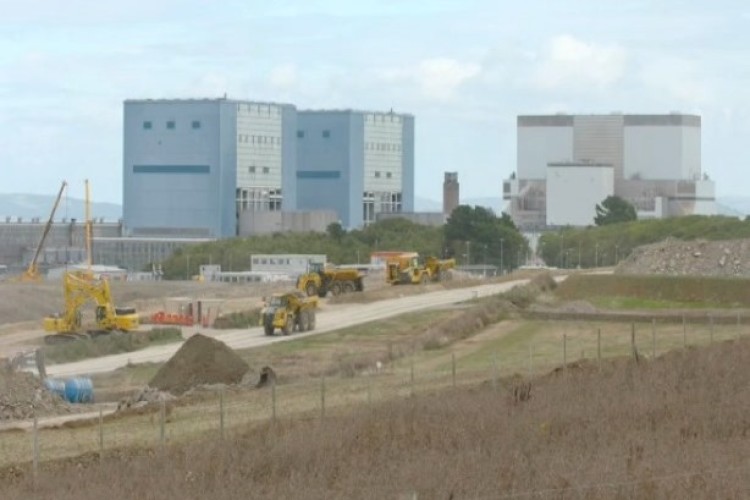 This suggested a massive 75% leap in costs over the past 12 months.
However, EDF insists that this is not the case and costs remain unchanged.
EDF says the construction cost remains the £14bn (at 2012 prices) that it disclosed a year ago, plus a further £2bn of other costs before first operation, such as land purchases, planning and construction of a spent fuel storage facility. "This means total costs to first operation are expected to be close to £16bn, expressed in 2012 money. These figures have not changed," EDF said.
This is not the only difference between what the European Commission says and what EDF says.
The European Commission said that it gave approval yesterday for the UK government's stage aid package to EDF because of modifications in the deal that it had boldly forced upon EDF and the UK government.


However in an interview with BBC Radio 2 yesterday (8th October 2014) EDF Energy chief executive Vincent de Rivaz said that there had been no modification to the deal that it had agreed with the UK government in 2013. The strike price for Hinkley Point C remains set at £92.50 per MWh or £89.50 per MWh if the planned power station at Sizewell goes ahead. This 'contract for difference' determines the price that EDF can charge for the electricity generated by the plant. This is to provide investors with confidence that they will get their money back.
The state aid package also includes government guarantees backing any debt that EDF obtains on financial markets to fund construction.
Meanwhile, back at the site… 60 machines and 250 people are already at work preparing the site, which is the size of a small town, measuring 1km long by 2km across. During construction, led by the main contractor join venture of  Bouygues Travaux Publics and Laing O'Rourke (BYLOR), there will be three million tonnes of concrete poured,  250,000 tonnes of steelwork put in place and five million cubic metres of earth and rock moved.
Since March this year, the project team has moved forward with pre-development work at its own risk to prepare the construction site. This includes building of haul roads to give access to the site for machinery needed for the main construction phase, road improvements on the approach to the site and the first stages of office buildings, worker accommodation and welfare facilities.
Start of operations is scheduled for 2023.
Got a story? Email news@theconstructionindex.co.uk