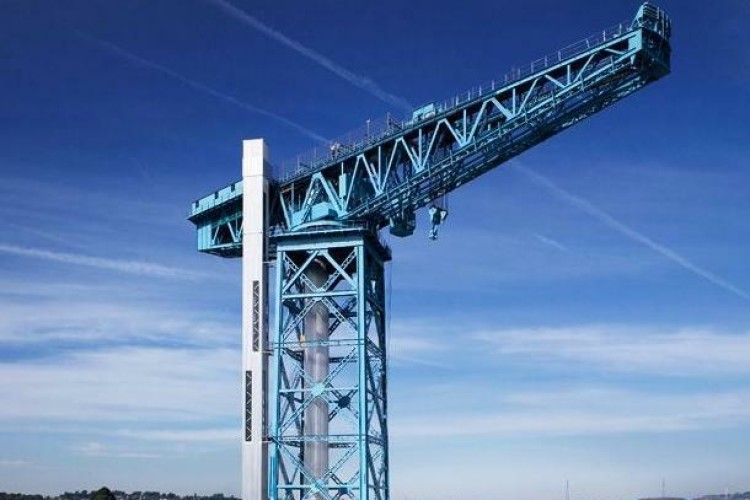 Four of the world's leading civil and mechanical engineering institutions will name the world's first giant electrically powered cantilever crane as an international historic civil engineering landmark.
The award is from the American Society of Civil Engineers board of direction and is endorsed by the American Society for Mechanical Engineers, the Institution of Civil Engineers and the Institution of Mechanical Engineers. Presidents or past-presidents from all four institutions will attend today's event. The award is based on the historical significance of the 106-year old Titan, which is now a visitor and education heritage centre on the River Clyde. Previous recipients of the accolade include the Eiffel Tower and the Thames Tunnel.
The Titan Crane made a major contribution to Glasgow's shipbuilding industry last century, helping to fit out some of the world's biggest battleships and liners including the Queen Mary and the Queen Elizabeth 2 at the well-known John Browns Shipyards.
It was built between 1906 and 1907 to a design by Adam Hunter, chief engineer at the Glasgow-based firm Sir William Arrol & Co. Hunter's innovative mechanism later became the most widely adopted in the world, influencing the erection of cranes of this type worldwide.
Got a story? Email news@theconstructionindex.co.uk