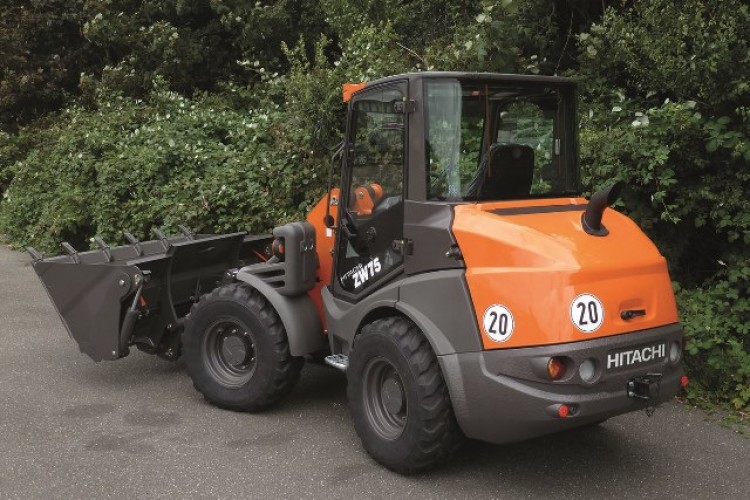 Three new high-performance models will join the Hitachi product range– ranging from 4.9 to 5.4 tonnes: the ZW65-6, ZW75-6 and ZW95-6. Produced by Mecalac at its factory in Büdelsdorf, Germany, they will be painted Hitachi orange and sold through Hitachi Construction Machinery (Europe)'s authorised dealer network.
As Mecalac machines these are the AX 700, 850 and 1000.
HCME president and CEO Moriaki Kadoya said: "HCME is continuously striving to offer the most reliable solution to our existing and prospective customers across all of our European territories. This will provide Hitachi customers with the best technology in this market sector in combination with the consistently high level of after-sales support supplied by HCME's dealer network."
All the machines have a self-stabilising articulated pendulum joint that increases stability and a 100% differential lock in the front and rear axles that can be engaged on demand for traction. Overall machine height of each model is less than 2.5 metres.
Mecalac Group president and CEO Henri Marchetta said: "For Mecalac, this cooperation with HCME recognises the technical level of these products, an emphasis on the environment and operator safety, and the overall quality of our production capabilities."
Got a story? Email news@theconstructionindex.co.uk