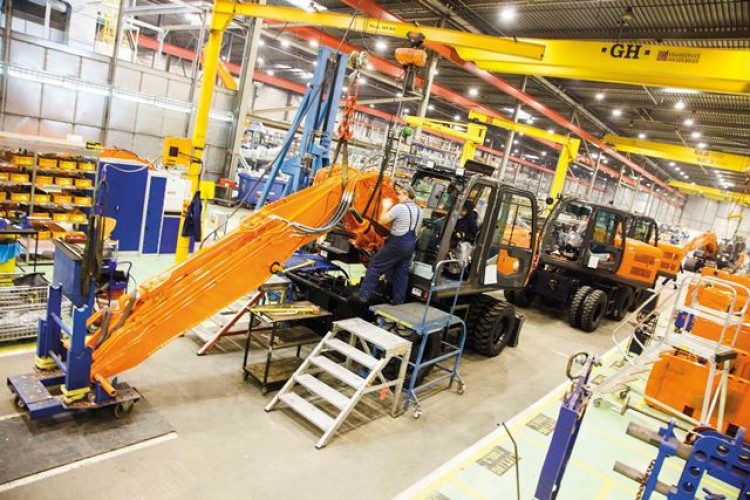 Reorganisation of the HCME factories in Oosterhout and Amsterdam is scheduled to be complete by April 2018.
The current Oosterhout factory will focus its entire operation on mini and compact excavators up to eight-tonne capacity, increasing production output by more than 50%.
Hitachi will also set up a new distribution centre, which together with the Oosterhout factory will serve as a hub for the delivery of mini and compact excavators.
Production of the ZX85 excavator will move from the Amsterdam factory to Oosterhout. Assembly of Hitachi's special application machines (including demolition, super long front and clamshell telescopic arm excavators) will move to the Amsterdam factory from Oosterhout later this year.
Production and procurement director Kazutoshi Yoshioka said: "The main objective of the factory restructure is to increase production efficiency and performance in response to growing demand."
Got a story? Email news@theconstructionindex.co.uk