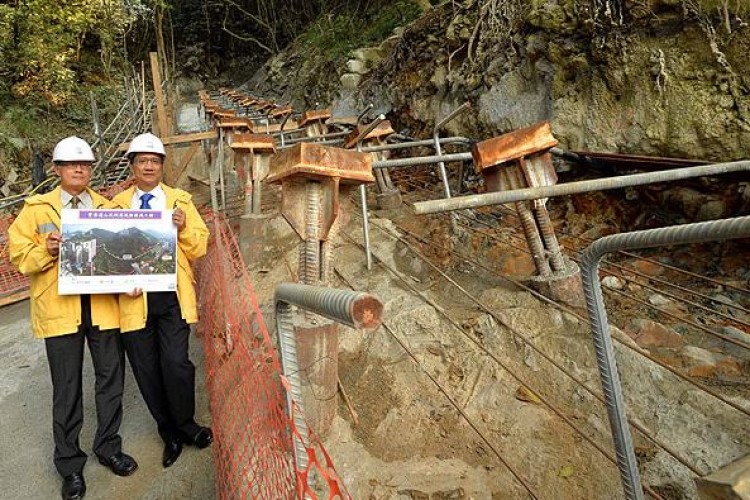 The work is aimed at reducing risk at both man-made slopes and natural hillside catchments, said the Civil Engineering & Development Department.
Geotechnical Engineering Office (Island) deputy head Au Yeung Yan-sang said that the plan aims to upgrade 150 Government man-made slopes, screen 100 private man-made slopes, and conduct mitigation works at 30 natural slopes each year over the next decade.
A new TV adverting campaign has also been launched, to remind people to stay vigilant and prepared for landslide disasters. The government said that there were fewer landslides in the last two years, but extreme weather brought by climate change aggravates landslide risk. The office recorded 241 landslides in 2013 - but no related casualty.
Proper maintenance is key to preventing landslides at man-made slopes, said Au Yeung, adding that slope owners should complete all routine inspections before the rainy season begins. Mitigation measures contain risk at natural slopes, which minimises damage when a landslide occurs, he said.
Got a story? Email news@theconstructionindex.co.uk