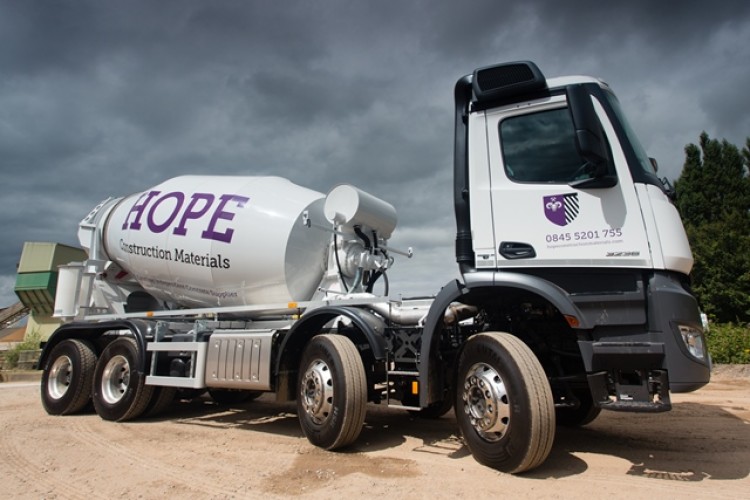 The Arocs 3236 8x4 B11 4-axle mixer trucks are each equipped with a McPhee mixer system.
Each truck cost Hope £100,000 – £3.6m in total.
The trucks have numerous active safety measures, including a vulnerable road user package, as well as a lane control system, collision avoidance and a system that warns the driver if pedestrians or cyclists are too close to the vehicle. The system, developed by Cycle Safety Shield, using Mobileye technology, works to mitigate the risk of collisions and road departure. Building on the technology of Mobileye, the Cycle Safety Solution warns drivers when a cyclist or pedestrian is within danger zones, such as the nearside blind spot area. 
Hope chief operating officer Mike Cowell said: "The purchase represents a significant commitment by Hope to providing our drivers with the best possible vehicles. They are the most advanced trucks on British roads and will benefit our drivers, customers and other road users."
Mercedes-Benz UK' head of strategic accounts for trucks, James Colbourne, said that these were the first 8x4 Euro VI Arocs mixers to enter service in the UK.
Got a story? Email news@theconstructionindex.co.uk