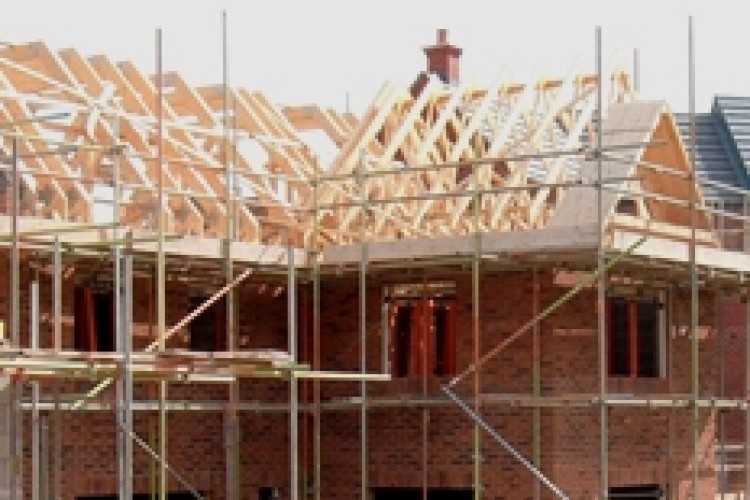 Latest registration statistics from the National House-building Council (NHBC) show that 13,539 new houses were completed in the UK in July 2013, compared to 11,391 in July 2012.
Taking the rolling quarter into account – May-July 2013 – registrations were up 30% year-on-year, reaching 37,738 compared to 28,951 for the same quarter last year.
The private sector reported the highest number of registrations for more than five years. The 10,300 new private homes registered in July was the highest monthly total since February 2008 when 10,465 homes were registered.
For the rolling quarter, May-July 2013, private sector registrations increased by 25% to 27,028, compared to 21,574 for the same period last year.
Public sector registrations for May-July 2013 increased by 45% to 10,710, from 7,377 for the same period in 2012.
Regionally, the strongest growth was seen in Merseyside (but from a very low base) and Greater London. Wales was the biggest faller, followed by Northern Ireland. East Midlands was the only English region to see a fall over the three-month period.
NHBC commercial director Richard Tamayo said: "July was a bumper month for new home registrations, particularly for the private sector.
"As we have emphasised over the course of the year, this recovery is from a relatively low base but nevertheless reveals that builders are beginning to meet the growing demand to provide the new homes that the country desperately needs. Looking ahead we hope that the rest of the year continues this long overdue recovery story."
Full regional breakdown of total new homes registered May - July 2013 by region/country:
Region

May-July 2013

May-July 2012

 
  Change

England - Regions

North East

1,467

1,127

30%

North West

2,313

2,304

0%

Merseyside

552

290

90%

Yorkshire & the Humber

1,978

1,599

24%

West Midlands

2,795

2,059

36%

East Midlands

2,571

2,590

-1%

Eastern

3,938

2,976

32%

South West

3,961

3,043

30%

Greater London

7,917

4,555

74%

South East

6,203

4,689

32%

Totals for England

33,695

25,232

34%

Scotland - Councils

2,762

1,966

40%

Wales - Unitary Authorities

884

1,305

-32%

Northern Ireland - Counties

360

414

-13%

Isle of Man

37

34

95

Totals for UK

37,738

28,951

30%
Got a story? Email news@theconstructionindex.co.uk