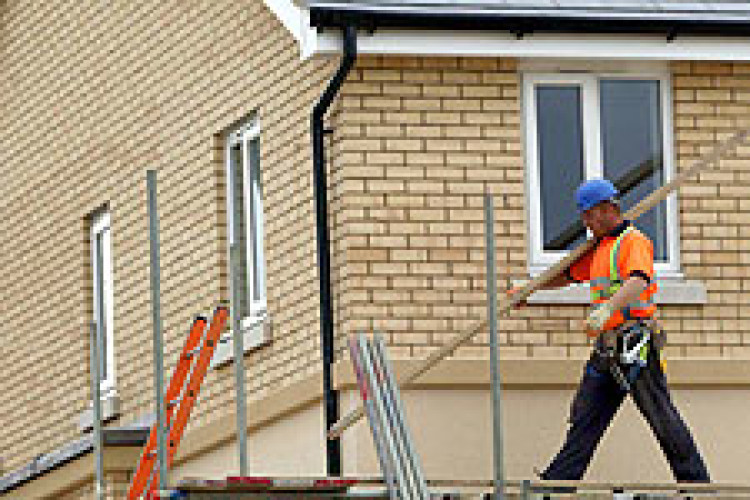 In total, 33,816 new homes were registered in the UK during Q1 2014, which is a 7% increase on the 31,739 for the corresponding period a year ago.
Of these private sector registrations increased by 3%, reaching 24,414, compared with 23,608 in Q1 2013.
Public sector registrations in Q1 2014 were up by 16% year-on-year from 8,131 to 9,402.
Following a record 2013, with the highest new house building volumes in London for a generation, Q1 2014 London registrations also grew 6% year-on-year.
 NHBC has also identified how other major UK cities are performing compared to the capital. Outside of London, the figures show that Birmingham, Manchester and Bristol are the top three cities with the highest number of new home registrations, broken down below.
Greater London  7,693
Birmingham  3,406
Manchester  2,625
Bristol  1,570
Newcastle  1,496
Liverpool  1,494
Sheffield  1,169
Leeds  990
Nottingham  700
Glasgow  618
Bradford  560
As the leading warranty and insurance provider for new homes in the UK, NHBC's registration statistics are an indicator of how busy the house-builders are.
Commenting on the latest statistics NHBC chief executive Mike Quinton said: "Our new figures show further sustained growth and consolidation in the UK house building industry following a strong year last year. Over the past 15 months we have seen a genuine return of confidence to the industry as builders strive to meet the growing demand for new homes that the country clearly needs.
 "London continues to be the major driver for growth in house-building. But our figures also show that other UK cities outside the capital are also showing some encouraging signs of growth.
 "However, we have been clear that this growth is from a historically low base. The UK still has a chronic shortage of new homes so we must not get complacent in our continued attempts to meet the growing housing needs of the population."
Full regional breakdown of total new homes registered January-March 2014 by region/country:
Region

Jan- Mar 2014

Jan-Mar 2013

 
 
 

England - Regions

 

North East

1,287

1,261

 

North West

3,071

2,451

 

Yorkshire & the Humber

1,634

1,545

 

West Midlands

3,082

2,365

 

East Midlands

2,696

2,522

 

Eastern

2,490

3,147

 

South West

3,240

3,136

 

Greater London

7,693

7,287

 

South East

4,463

3,950

 

Totals for England

29,656

27,664

 

Scotland - Councils

2,741

2,600

 

Wales - Unitary Authorities

882

1,055

 

Northern Ireland (Incl. Isle of Man)

537

420

 

Totals for UK

33,816

31,739

 
Got a story? Email news@theconstructionindex.co.uk