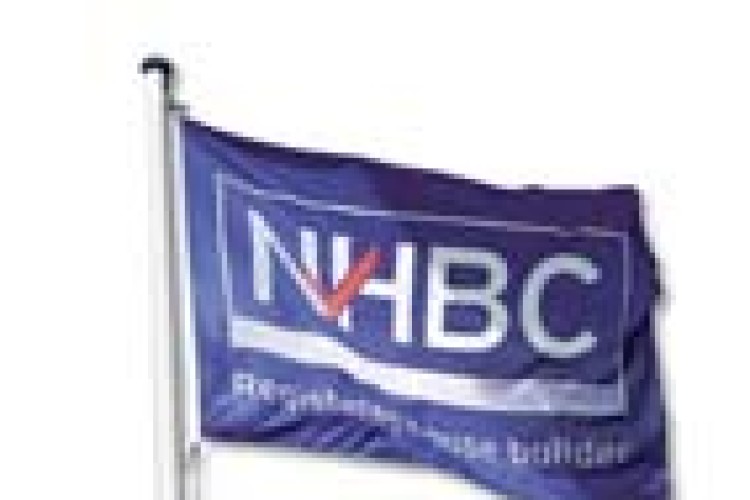 The National House-Building Council, (NHBC), the new home warranty provider, has registered a total of 34,239 new homes for the rolling quarter February to April. This is an increase of 3% on the same period last year (33,111).
Despite the continued rise in activity, house-builders are keen to dispel any suggestion that the housing market is at risk of overheating. (See separate report here.)
Private sector registrations in February to April 2014 increased by 2% to 25,046, compared with 24,542 in the same period last year.  Public sector registrations for the quarter increased 7% to 9,193, up from 8,569 last year.
The month of April saw a 4% year-on-year increase – 11,912 in April 2014 compared to 11,484 in April 2013. This makes it the highest April total since 2007.
NHBC commercial director Richard Tamayo said: "Having seen very strong growth in 2013, it is comforting to see 2014 consolidate and even improve on last year's high volumes.
 "As production ramps up across the country it is vital that we are able to provide the support and guidance to the industry that is needed at this time as builders strive to meet the growing demand for more new homes that the UK clearly needs."
Full regional breakdown of total new homes registered February to April 2014 by region/country:
Region

Feb-April 2014

Feb-April 2013

 
 
 

England - Regions

 
 

North East

1,433

1,329

 

North West

2,180

2,118

 

Merseyside

513

487

 

Yorkshire & the Humber

1,559

1,702

 

West Midlands

3,147

2,671

 

East Midlands

2,492

2,713

 

Eastern

3,090

3,411

 

South West

3,095

3,381

 

Greater London

7,748

7,325

 

South East

4,809

3,647

 

Totals for England

30,066

28,784

 

Scotland - Councils

2,632

2,700

 

Wales - Unitary Authorities

906

1,008

 

Northern Ireland - Counties

605

571

 

Isle of Man

30

48

 

Totals for UK

34,239

33,111

 
Got a story? Email news@theconstructionindex.co.uk